Scanning Wizard
Simple scanning with our wizard
After you prepare your check, you're ready to scan. You can use our automated wizard to walk you through every step.
The wizard can be used with the operating systems and browsers listed below.
Operating Systems
Windows 7
Windows Vista
Windows XP
Mac OS X (please select Help to see Mac system requirements)
Browsers
Internet Explorer 7, 8 and 9
Mozilla Firefox 3.6 and 4.0
Google Chrome on a PC
Safari 5.0.4 on a Mac
Don't see your browser/OS?
If your browser/OS isn't listed above or you already scanned your check, you can manually upload your check images.
Scanning Wizard
Before you start the wizard, make sure your scanner is connected to your computer and turned on.
If you need help using your scanner, please check the instructions that came with it.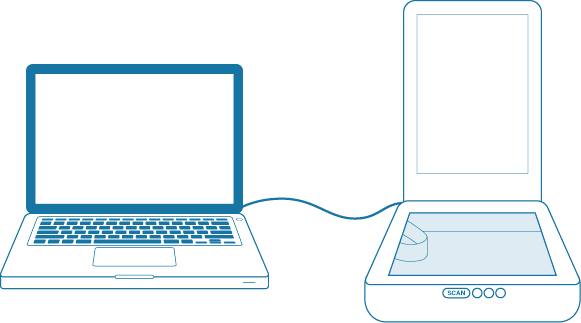 Scanning Wizard
Run the wizard application
Your computer may ask your permission to run the wizard application when you start it. You'll only have to do this the first time you run the wizard.

The image you see may be different based on your operating system.
Upgrade Java
You'll also need to upgrade Java on your computer if you are not using the most current version.

Scanning Wizard
In the first step of the scanning wizard, we'll show you pictures of scanners that can be used with eCheck Deposit and you'll select the scanner that looks like yours.
In the second step, you'll indicate the home position on your scanner and confirm your selections.

Scanning Wizard
After you set up your scanner, we'll walk you through scanning the front of your check and then the back of your check.
Scanning Wizard
Recap: Scanning Wizard
Verify your browser is supported
Make sure your scanner is connected and turned on
Run wizard application and upgrade Java (if needed)
Follow step-by-step instructions to submit your check in minutes
Prefer using eCheck Deposit without the wizard?
See how to manually upload your check images.