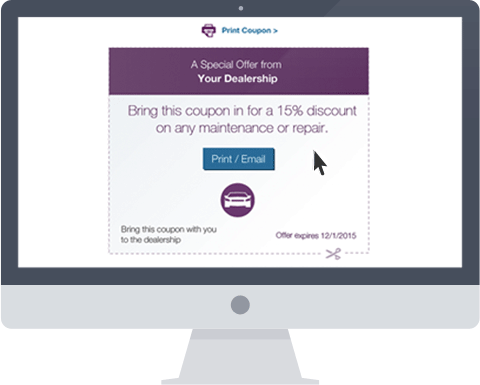 Communicating to customers at the right time with the right message is critical to your dealership's success. Our Targeted Messaging Program gives you a monthly opportunity to leverage space in existing Ally communications to share timely offers and information with your Ally customers.
Get Started
Promote your dealership
Enhance your brand presence and help drive traffic by including your dealership's name, address, phone number and website address on print and digital materials.
Leverage successful messages
Save time by taking advantage of our best market-ready options, which we compiled by working closely with dealers like you. From general awareness to vehicle and service offers, there's a broad range of messaging available to you.
Let us do the legwork
To help you get the most from this valuable opportunity, an Ally representative will contact your dealership each month to discuss what you'd like to promote.
Explore your options
Review available channels, market-ready messages and full program details by logging into Ally Dash and selecting the Targeted Messaging section.
What your peers are saying
The best way to describe the relationship with Ally is that it has been refreshingly transparent. They offer a great combination of integrity, humility and professionalism.
Krystal Roberts
, Advantage Chevrolet
My biggest reason for going all-in with Ally was the continued follow-up from their team. They continued to drop by and ask about our business. (Ally wanted) to be the answer to our business decisions. (They provided) a complete answer that has us now with a mortgage, floorplan, finance products and capital loans for our dealer group.
Emir Abinion
, Fox Valley Auto Group
Ready to get started?
Send us your information to have an Ally representative contact you about next steps.
Complete the required fields to continue.
You've successfully submitted your information.
An Ally representative will be in touch soon.