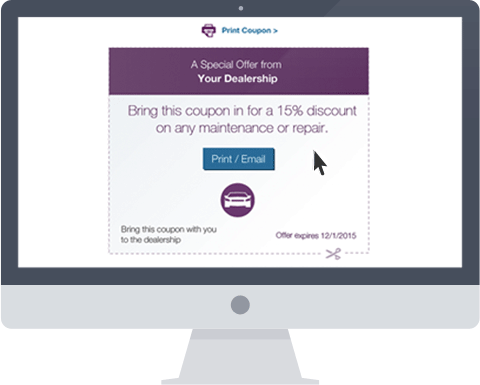 Communicating to customers at the right time with the right message is critical to your dealership's success. Our Targeted Messaging Program gives you a monthly opportunity to leverage space in existing Ally communications to share timely offers and information with your Ally customers.
Get Started
Promote your dealership
Enhance your brand presence and help drive traffic by including your dealership's name, address, phone number and website address on print and digital materials.
Leverage successful messages
Save time by taking advantage of our best market-ready options, which we compiled by working closely with dealers like you. From general awareness to vehicle and service offers, there's a broad range of messaging available to you.
Let us do the legwork
To help you get the most from this valuable opportunity, an Ally representative will contact your dealership each month to discuss what you'd like to promote.
Explore your options
Review available channels, market-ready messages and full program details by logging in to the Dealer Portal and selecting the Targeted Messaging section.
What your peers are saying
My customers are still bringing in their Ally
billing statement stubs for a free oil change and are
thanking us for allowing them the opportunity.
Mike Welch
, Owner - Texas Direct Auto
It's really great news about you allowing a
customized message on the Ally statements. We
appreciate, as always, our partnership with you.
Lori Gunsallus
, Marketing Manager - Vaden Automotive
Get started
Log in to the Dealer Portal to sign up for Targeted Messaging
and explore your options, or complete the fields below to have an Ally
representative reach out to discuss next steps.
Complete the required fields to continue.
You've successfully submitted your information.
An Ally representative will be in touch soon.