Extend the repair coverage on your vehicle. Call 1-833-660-3539 today to get a quote and purchase Flex Coverage by Ally.
Mon – Fri, 8 AM – 8 PM | Sat, 9 AM – 6 PM ET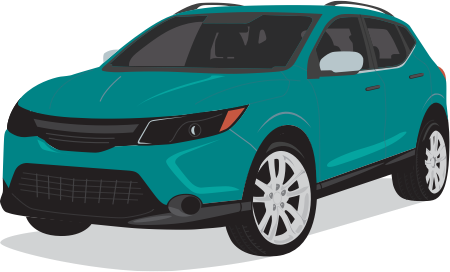 Protect You Car and Wallet
Sudden repair costs can add up quickly and turn an already inconvenient situation into an expensive one. Flex Coverage can help you save money on a variety of out-of-pocket auto repair costs if you have a 2015 model or newer vehicle with less than 60,000 miles.  View Sample Coverage Agreement.
AVERAGE REPAIR COST WITHOUT FLEX COVERAGE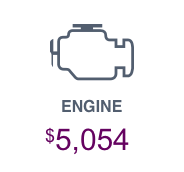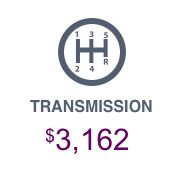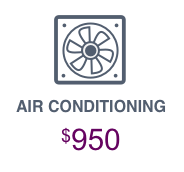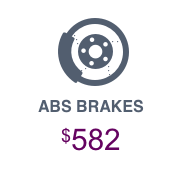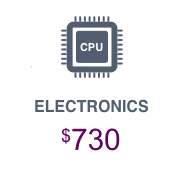 Costs shown are based on average of paid claims across all vehicle types in 2017.
What's Covered
We pick up where your manufacturer's warranty falls off, covering over 7,400 components, including high-tech and luxury components that many basic plans don't. 
Driven to Deliver

We're dedicated to doing it right — every day.
Did Somebody Say Perks?

We don't just cover your vehicle. We cover you too. Limitations apply (but don't they always?).
Can I see a sample of the coverage agreement?
How do I cancel my Ally Premier Protection coverage?
To cancel your vehicle service contract, call us at 1-800-631-5590. If you cancel within 60 days and haven't filed any claims, you can receive a full refund. If you've filed any claims or if it's after the 60 days, your refund will be prorated, less a $50 administration fee if applicable. The proration will be based on the lesser of days or miles of coverage remaining.
Paid claims prior to cancellation will be deducted from refunds where applicable or allowed by state regulation or law. Please refer to the cancellation terms of your Ally Premier Protection contract.
Where can I get my vehicle repaired using my Ally Premier Protection?
You can take your vehicle to any licensed repair facility in the US and Canada for eligible repairs.
How do I get reimbursed for repairs to my vehicle if I have a vehicle service contract?
With Ally Premier Protection, the repair facility manages the paperwork and the claim payment. You're only responsible for paying your deductible, if applicable. If you paid for repairs, please call us at 1-800-631-5590 to request reimbursement.
My manufacturer's New Vehicle Limited Warranty already covers my vehicle, so why should I purchase a vehicle service contract?
If you plan to keep your vehicle beyond the term of the New Vehicle Limited Warranty, a vehicle service contract could help you avoid unexpected and potentially costly repair bills in the event of a breakdown. Some also provide additional benefits such as roadside assistance, vehicle rental during repair and trip interruption assistance.
In Florida, the provider is MIC Property and Casualty Insurance Corporation, FL Lic. #9299, 500 Woodward Avenue, 14th Floor, Detroit, MI 48226. For states other than Florida, the provider is Universal Warranty Corporation, 500 Woodward Avenue, 14th Floor, Detroit, MI 48226 or call 1-800-631-5590.
Flex Coverage is a registered service mark of Ally Financial.