Welcome Ally Racing fans! We're glad to see you off the track. Here's where you can get up to speed on the latest racing news, score some free downloads, learn about the No. 48 car and more.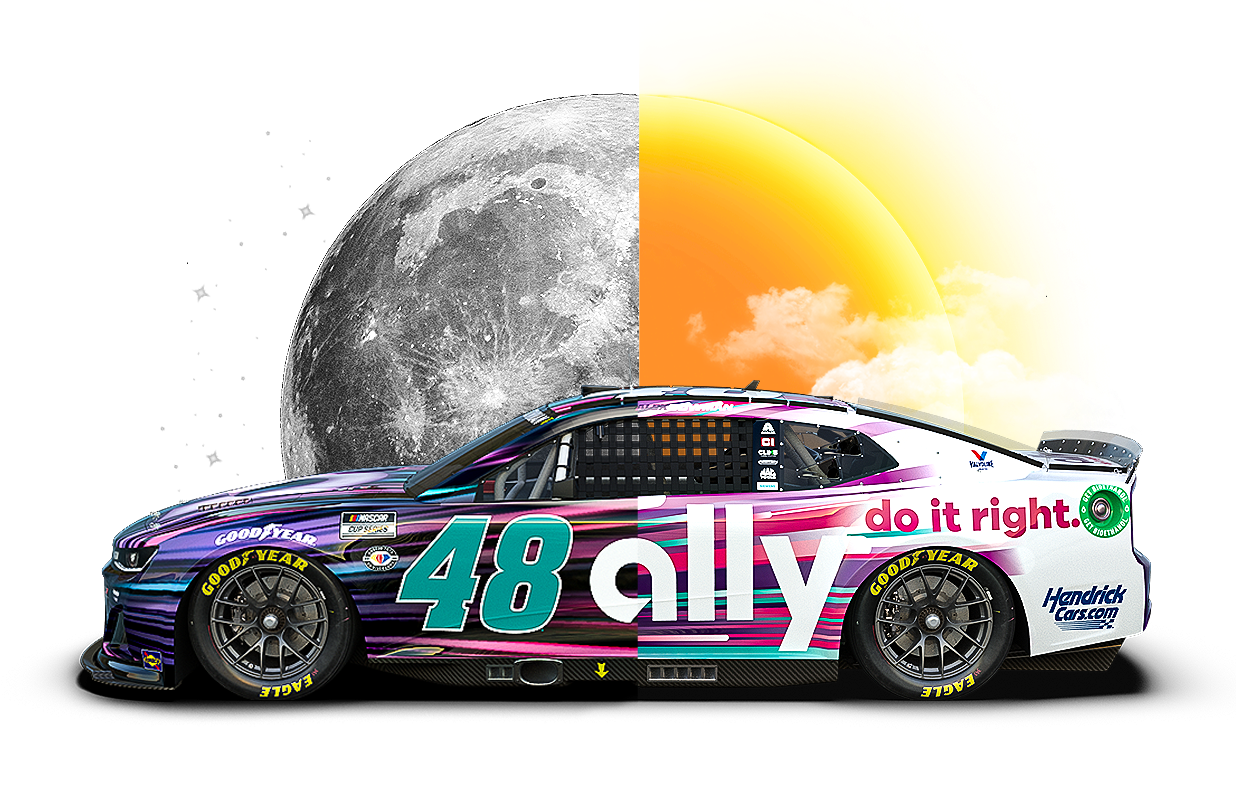 We never stop moving forward.
We're proud to be an official partner of NASCAR — and to keep making an impact on and off the track. We believe fans from all walks of life have a place in NASCAR and we're committed to being an ally to them all.
A win for Alex Bowman is a win for our furry friends.
A lifelong dog lover (and dog dad to Roscoe and Finn), Alex is determined to ensure more shelter animals can enjoy happy and healthy lives in fur-ever homes of their own.
We share Alex's passion for animals. That's why we're teaming up to make a combined donation of $4,800 to a Best Friends -affiliated animal shelter in every city that hosts a NASCAR Cup Series race this season.

As a bonus, Ally will increase our portion of the weekly donation to $10,000 every time Alex and the No. 48 team visit victory lane!
Race fans, start your free downloads.
Hero cards for day and night.
Add both paint schemes to your collection with our free hero card downloads.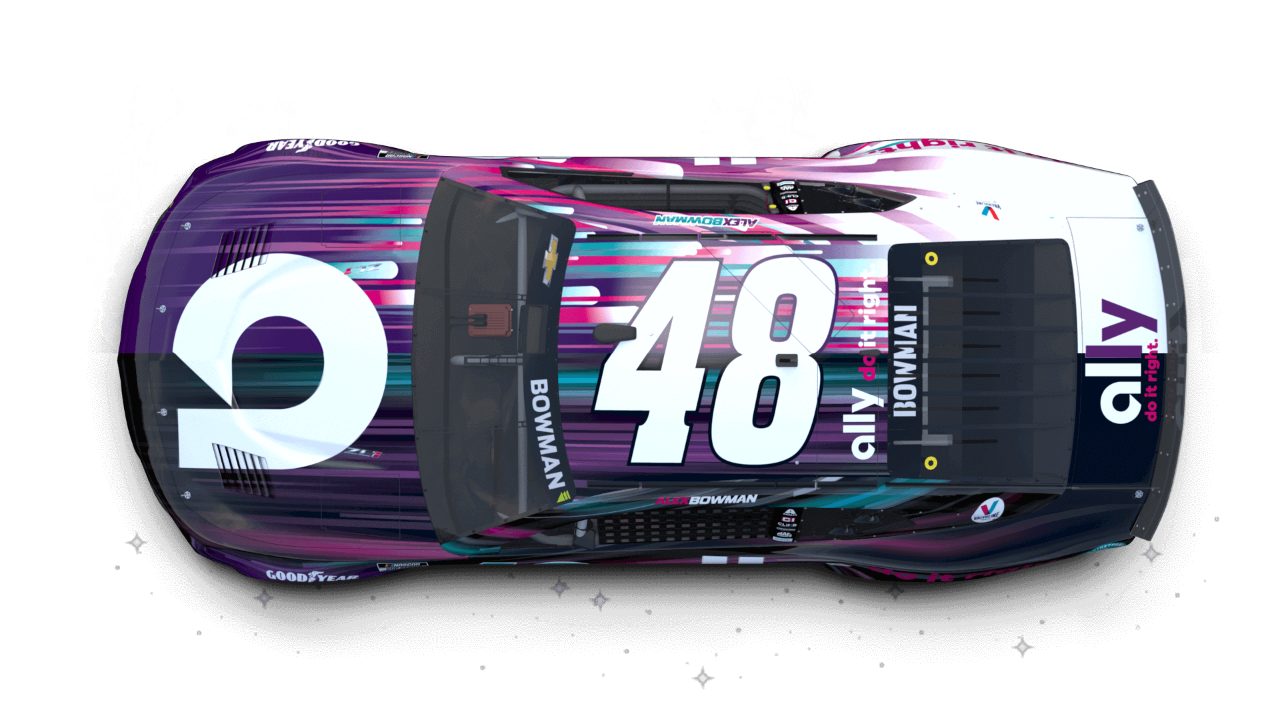 Lighting up the track day or night.
Getting to victory lane starts with the Camaro ZL1. And this season, we're premiering dual paint schemes for both day and night races. Designed by Caroline Fogle , one of the few female designers in the history of NASCAR, these paint schemes feature black and white bases with bold strokes of pink, purple and turquoise.
Get the inside track on what Alex and his friends are up to with the latest articles on Conversationally.