new name, same financial ally.
The news is constantly changing, but our commitment to providing reliable support remains the same. We're focused on your personal and financial wellness, while helping our community through various relief efforts. Learn more

new name, same financial ally.
We've always been on your side when it comes to offering financing, now it's in our name.
You can expect the same great products and services HCS now offers, just under the new Ally Lending name. Our look may change but the exceptional experience you've come to expect will remain the same.

As Ally Lending, we plan to deliver even better products, services and experiences. This union will help us harness the power and resources of an online bank – and present opportunities to expand into new markets.
introducing a new way to pay for borrowers.
introducing a new way to pay for borrowers.
We're rolling out a new and improved online payment experience, where you'll be able to manage payments, alert settings, and statement preferences. Beginning July 11, visit ally.com/lending to set up your new account.
Starting July 11, you may need to make changes to your existing automatic payments.
Through your financial institution:
For payments due after July 8, log into your financial institution and redirect your automatic payments to our new payment address.
Ally Lending
PO Box 653074
Dallas TX 75265-3074
Through HCS:
Transfers (ACH/Checking/Savings): For your security, you'll need to re-enroll. Beginning July 11, you can set up automatic payments over the phone or via your new online account. Automatic payments set up through HCS will be turned off beginning July 9.
Credit or debit card: You don't need to do anything right now. Your automatic payments will transfer over with no interruption to your payments.
If you would like to set up automatic payments for the first time, call 1-888-568-0186.
Starting July 11, here's how you make one-time payments:
To pay via a transfer from your financial institution, credit or debit card, call us at 1-888-568-0186.
reach us the same way you always have.
reach us the same way you always have.
You'll still contact us and manage your account the same way.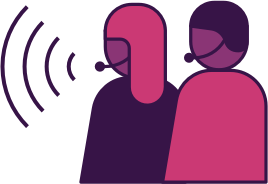 Have your questions answered by our knowledgeable Support team. 800-427-9184
are you a provider interested in working with us?
are you a provider interested in working with us?
Our financing solutions give consumers the option to pay for services over time. With 100 years of lending experience to our name and 7.5 million customers on Ally platforms, we know what consumers want from a financing experience.
Straightforward, easy process

Personal, accessible, responsive support

Installment and promotional loan options

Agile, intuitive, user-friendly platform
Are you a service provider seeking a customized end-to-end financing solution?
Our solutions help consumers afford unexpected and planned expenses. Using our simple application, straightforward offer selection, and easy account management - consumers can maintain their financial well-being.

Complete 60-second, no-credit-impact prequalification at home or with provider

Review available offers instantly upon pre-qualification completion

Manage account online, set up autopay for easy monthly payments
Service providers receive funding 24-48 hours after the loan agreement is booked.
Still have questions? Call us 800-427-9184 Monday-Friday 8am-8pm ET, Saturday 10am-5pm ET