Loans for Medical Treatments and Procedures
Financing for your health and wellness simplified.

Ask your healthcare provider about Ally Lending.
We're committed to your personal health while maintaining your financial health.
We work with your Ally Lending health care provider to offer affordable financing solutions. Ally Lending helps you pay for the products and services you need, while also staying on track with your long-term financial health.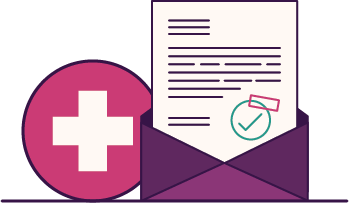 No down payment or application fees

No credit impact pre-qualifications

Budget-friendly financing solutions

Dedicated support team to assist you throughout the financing process
We partner with your provider so you can afford what matters to you.
Take a closer look at financing for fertility care.
We help finance the path to parenthood. We help cover the cost of your clinic, medication, IVF treatment, and more. We make applying for a loan as simple as possible.
Learn more about fertility financing options
Bottom line, our financing options provide affordable ways to pay out-of-pocket.
Installment loans
This product option fits a variety of budgets and is best if you want to make consistent monthly payments over an extended time period.

Pricing
We charge a fixed Annual Percentage Rate (APR). This amount varies based on your loan term and creditworthiness. There is no down payment required and no fees for paying off early.

Simplified loan application process.
Review your options with your Ally Lending provider, apply, and finalize your financing quickly.
Simple, quick pre-qualification with no credit impact.
Personalized financing solutions.
Complete your application and we'll run an instant credit check.
Sign documents electronically and receive confirmation via email.
Loan funds go directly to your provider
Easy online loan management.
Our easy-to-navigate online experience allows you to set up and schedule automatic payments, view statements, and get quick answers. See your statement for your account number and instructions on how to set up your login. Our support team is available to help you throughout your financing experience.
More about managing your account online