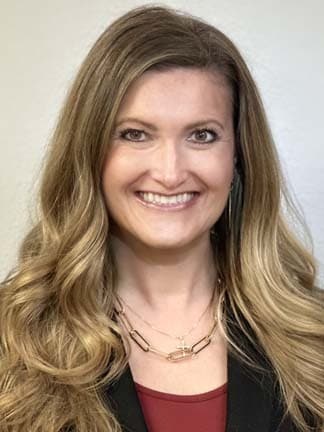 Fremont Motor Company
Lander, Wyoming
"I enjoy learning and being challenged every day, while identifying new ways to expand our company and to help our team members advance to professional heights they never thought possible."
Arin Emmert is one of a select group of 49 dealer nominees from across the country who will be honored at the 107th annual National Automobile Dealers Association (NADA) Show in Las Vegas, Nevada, on February 3, 2024.
The TIME Dealer of the Year award is one of the automobile industry's most prestigious and highly coveted honors. The award recognizes the nation's most successful auto dealers who also demonstrate a long-standing commitment to community service. Emmert was chosen to represent the Wyoming Automobile Dealers Association in the national competition – one of only 49 auto dealers nominated for the 55th annual award from more than 16,000 nationwide.
"I am a fourth-generation car dealer and was fortunate to grow up in the business," nominee Emmert said. "My career has enabled me to meet and foster relationships with so many wonderful people, and I have found that the hard work, dedication, and grit that individuals within this industry demonstrate on a daily basis is spectacular and contagious."
A 2007 graduate of Creighton University in Omaha, Nebraska, where she earned a B.S.B.A. in entrepreneurial management and a minor in Spanish, Emmert today leads the business founded by her great-grandfather Clyde Guschewsky in 1938. Over the years, the organization was shepherded by her grandfather, James Guschewsky and father, Chuck Guschewsky, who oversaw the company's growth and expansion.
"My career began when I was 17 years old, working after school, answering phones, and filing at the family dealership," she said. "I soon became an assistant to the service department and a cashier. I then worked full-time as a service advisor, traveling to different locations as needed for coverage and improvement with processes."
After college, Emmert opted to expand her industry knowledge by pursuing a job with a manufacturer. She secured a spot in the management trainee program for Toyota Motor Sales and was later hired by the company, working as a district service and parts manager for the New York region for three years.
"It was a great way to see a different side of the business and get a better understanding of the overall industry from a perspective other than retail," she said.
Emmert returned to Lander in 2011 and held various positions at her family's dealerships, including service director, general manager, and director of operations before she was named CEO in 2021.
"When I was general manager of our Volkswagen and Ford/Dodge stores, I prided myself on building a strong team and implementing consistent processes that lead to success," she said. "I was then promoted to working with all stores in the group and helping place and train the general managers at our dealerships."
Today, Emmert oversees 11 locations in Wyoming, representing Chevrolet, Chrysler, Dodge, Fiat, Ford, GMC, Jeep, Ram, Toyota and Volkswagen.
"I attribute my growth within the industry and organization to my sincere love for the car business," she said. "I enjoy learning and being challenged every day, while identifying new ways to expand our company and to help our team members advance to professional heights they never thought possible."
An active member of the Wyoming Automobile Dealers Association, Emmert has served on the group's board of directors and as board president from 2021 to 2023. She is proud of her focus on increasing dealer participation and navigating legislative issues to positively impact the industry in her state.
On a more local level, Emmert supports many community activities, charities, and nonprofit organizations. From sponsoring sports teams and rodeos to collecting food donations, her philanthropic efforts make a difference in the small communities her dealerships serve.
"As an organization, we provided more than 3,000 meals to children in local schools in 2022," she said. "In addition, each store has a monthly budget that it can spend on sponsorships and charitable events, with the employees within the dealership deciding where the funds are directed. Employees are also encouraged to embrace and participate in community projects."
Emmert added, "We have a longevity that allows for our customers to trust us for generations. We will continue to grow and develop for the good of our state, our employees, and the people that we serve."
Dealers are nominated by the executives of state and metro dealer associations around the country. A panel of faculty members from the Tauber Institute for Global Operations at the University of Michigan will select one finalist from each of the four NADA regions and one national Dealer of the Year. Three finalists will receive $5,000 for their favorite charities and the winner will receive $10,000 to give to charity, donated by Ally.
In its 13th year as exclusive sponsor, Ally also will recognize dealer nominees and their community efforts by contributing $1,000 to each nominee's 501(c)3 charity of choice. Nominees will be recognized on AllyDealerHeroes.com, which highlights the philanthropic contributions and achievements of TIME Dealer of the Year nominees.
"At TIME, we are proud to uphold the decades-long tradition of honoring automotive dealers who make a positive impact and show dedication to their communities through our TIME Dealer of the Year award," said TIME CEO Jessica Sibley. "We are excited to keep this tradition of applauding these community contributions together with our partners at Ally."
Doug Timmerman, president of dealer financial services, Ally, said, "Auto dealers nominated for the TIME Dealer of the Year award have demonstrated an unwavering commitment to not only the industry but to their respective communities through volunteerism, sponsorships, and supporting charitable causes, no matter the market climate. Whether their clients are purchasing a first car or upgrading for a growing family, these selected dealers have successfully extended their relationships beyond the showroom and have been steadfast in driving their communities forward."
Emmert was nominated for the TIME Dealer of the Year award by Marsha Allen, executive vice president of the Wyoming Automobile Dealers Association. She and her husband Brandon have two children.