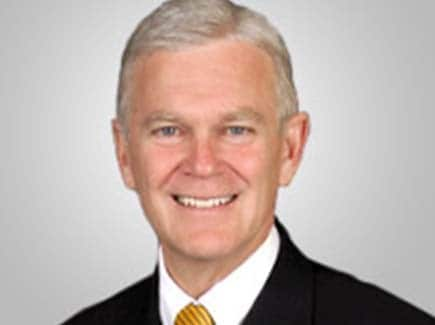 John Bergstrom
Berstrom Chevrolet-Buick-Cadillac, Inc.
Neenah, WI
"My most rewarding task is being a single mom with two great kids while overseeing daily dealership responsibilities. Our employees have the same balancing act. They come from all over the world and are my Gillman family. They speak more than 20 languages and are achieving the American dream."
Humble, genuine and sincere, Bergstrom prefers the art of deflection, talking of others, especially his team, before he ever speaks of himself. But one thing he can't deny is being singled out as TIME Magazine's Dealer of the Year in 2003. And even then, he flipped it into a group acknowledgement.

"We transferred it from an award to a dealer to an award for a dealership," he said. "For the dealership family, they can pick up a real pride piece. That part is cool."

Bergstrom's community service is extensive. He's been a trustee and chairman at Marquette University, his alma mater, as well as at a medical college and local hospital. He sits on the board of Kimberly-Clark and Associated Bank and led the team that raised $44 million to build a world-class performing arts center in Neenah. And speaking of teams, he's a member of the Executive Committee for the world champion Green Bay Packers

All of which can wear a guy out. But he knows just where to go for a quick remedy.

"If I ever need a shot in the arm," says John, "I just go sit in that Boys and Girls Club. 500-600 screaming kids having a good time, that feels good."

And like a certain Hall-of-Fame-bound quarterback who ruled the Frozen Tundra at Lambeau Field, Bergstrom always seems to rally his team on. They've recently bought five dealerships and are building three new ones.

Just don't try to give him the credit.

"It's not about me," he says. "It's about the Bergstrom family of dealership people that have worked so hard."