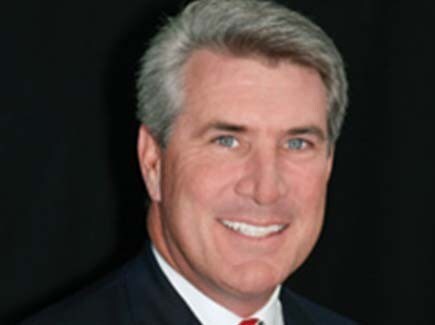 Michael Alford

Marine Chevrolet Cadillac
Jacksonville, NC
"As a third-generation Nebraska dealer, the privilege of growing the Ernst Auto Group in the path set initially by my grandfather, father and uncle has been the most rewarding experience within my automotive career. Our beautiful facilities, steady sales and employee-centric culture are a direct result of their enduring legacy."
"I attribute much of the dealership's success to our employees," nominee Alford said. "Since acquiring Marine Chevrolet Cadillac, by far the most rewarding aspect of the journey has been the professional development and advancement of our key personnel."

A 1982 graduate of Virginia Episcopal School in Lynchburg where he excelled in sports and academics, Alford was named a John Motley Morehead Scholar (now Morehead-Cain Scholar), a prestigious honor at the University of North Carolina Chapel Hill. Today, he serves on the regional selection committee for the program. He graduated from UNC in 1986 with a BA in political science. He carved out a career in real estate finance, working as a banker until his father-in-law offered him the opportunity to join the family business in 1992. Alford purchased Marine Chevrolet Cadillac in 1997. "I worked in each of the five company departments while attending the NADA Dealer Academy," he said. "I credit the academy with helping to immerse me into the nuances of the automobile industry."

Since arriving in Jacksonville, Alford has worked hard to make a difference for his employees and the community, which is near Camp Lejeune Marine Corps Base. One of his proudest accomplishments was creating the Military Growth Task Force in 2007, assembling leaders to address social and infrastructure needs following a Marine Corps expansion that resulted in 83,000 new residents to the region. To date, 76 percent of the group's recommendations have been accomplished or are being addressed. According to Alford, "This collaborative effort involving representatives from our federal, state and local governments, as well as civic, military and business leaders was a first."

In 2010 Alford was appointed to the North Carolina Board of Transportation. He has also served in leadership and advisory roles for many organizations, including Jacksonville/Onslow Committee of 100 (economic development), Jacksonville/Onslow Chamber of Commerce, JobReady Steering Committee and the United Way, for which he broke fundraising records in his county while serving as campaign chair. And he makes scores of annual contributions to local and national charities.

For his altruistic works, Alford was named Civic Honoree in 2011 by the Jacksonville/ Onslow Chamber of Commerce. "I am grateful to have had the opportunity to contribute to the community and state that has given so much to my work family and my immediate family," said Alford.

Alford was nominated for the TIME Dealer of the Year Award by Robert Glaser, president of the North Carolina Automobile Dealers Association. He and his wife, Alicia, have three children.