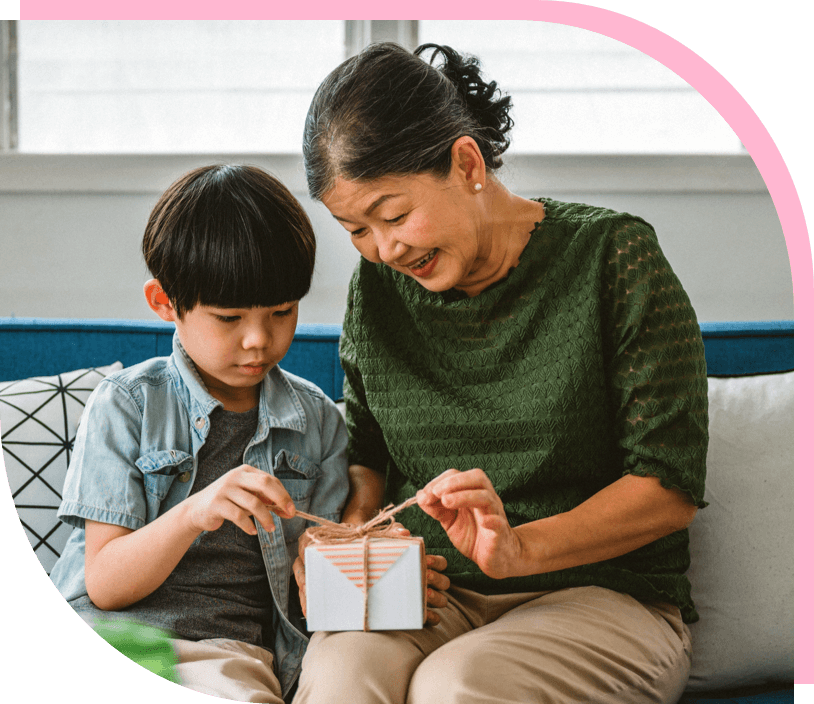 Help protect the ones you love with term life insurance.
Apply online in as little as 5 minutes and get an instant decision from a company we trust.
Life isn't simple. Your life insurance should be.
As your financial ally, we've teamed up with Ladder to bring you affordable term life insurance. Get your life insurance through a provider we trust and protect those that matter the most. Apply in minutes and add security for your loved ones' future instantly.
Provide financial security for your family with Ladder.
Applying online takes as little as 5 minutes and you could get an instant decision on coverage for up to $8 million

Ladder is 100% digital with no medical exams when you apply for up to $3 million in coverage

Ladder down your coverage (and premium) or Ladder up by applying for more. Make changes to your coverage any time, with no strings attached and no hidden fees.
Coverage options tailored to your needs.
The pathway to choosing the right coverage is personal. That's why Ladder has personalized the process and experience, tailoring it to your needs. You can decrease or apply to increase coverage in a few easy clicks.
Now is the time to get covered
Getting life insurance sooner rather than later is a smart financial move. The younger you are when you apply, the less money you're likely to pay. Now is the time to lock in your rate. You can make changes to your policy at any time with no penalties.
Figuring out how much coverage you need can feel complicated. Luckily, Ladder has the tools to help.
Crunch the numbers
How it works.
Ladder offers coverage from $100K - $8M on terms from 10 to 30 years, for ages 20-60. Ladder's application is 100% digital – no doctors, no needles, no paperwork – when you apply for up to $3 million in coverage. Anything greater and they may ask you to complete a quick, free, at-home health check.

Tell us about yourself
Start by answering a few short questions.
Choose your terms
Select the coverage amount and term that best fits you.
Apply online in as little as 5 minutes and Ladder will provide an instant decision.
Real reviews from real people help us keep it real.
"This was the simplest most rewarding thing I've ever done."
– Crystal T.
"Super quick and easy! I loved the ability to slide and adjust the terms after my initial quote."
– Kathyrn S.
"Affordable Term Life Insurance"
Easy application process with affordable term life insurance. It makes me feel better knowing if anything untimely happened to me, my family will have someone looking out for them."
– Kristy M.

Plus, Ladder is highly recommended.
NerdWallet's 2023 winner for Best Same-Day Term Life Insurance
Learn even more about life insurance.
Explore resources that'll help secure your future.
A FEW THINGS YOU SHOULD KNOW
Ladder Insurance Services, LLC (CA license # OK22568; AR license # 3000140372) offers term life insurance products issued by multiple insurers. For details go to ladderlife.com . All insurance product terms are set and governed by the individual insurance policy. Each insurer has financial responsibility for its own products.