how much is your house worth?
how much is your house
worth?
how much is your house
worth?
Give us your address and we'll give you a free detailed report to help you determine what your house is worth including market trends, comparable home sales, and median home sales in your area.
ENTER YOUR ADDRESS

refinance

for the right reason.

Lower monthly payments.
You may be able to get a lower rate so you can save money each month.

Pay off your loan faster.
Change to a shorter term to pay off your home sooner.

Take cash out.
Leverage your home's equity and get cash to use however you want.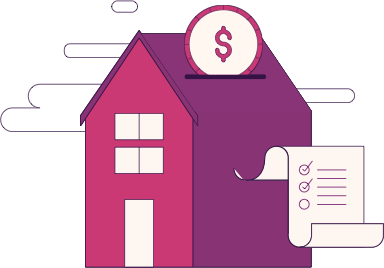 crunch the numbers

with our refinance calculator.

Get a better idea of money matters before you take the next step. To estimate how much refinancing could change your payment, we'll take a look at your current loan details and suggest a new loan term that may better fit your financial goals.
upgrading your home? we can
upgrade your loan.
Looking to sell and purchase a bigger or better home? We can help. Whether you're expanding your square footage for a growing family or you've found your own little slice of paradise and a vacation property to go with it, we offer programs with down payment options as low as 3%.