HOME
TV vs. reality: How homes on TV stack up against the real housing market
The outsized budgets of fictional TV homes


Importance of calculating your debt-to-income ratio


Realistic TV home inspiration

It's no secret that the lives of TV characters often don't match up with those of everyday people. From designer wardrobes to picture-perfect relationships to pie-in-the-sky careers, fictional characters often have a lifestyle that we can only dream of.

Monica and Rachel's Manhattan digs on "Friends" were the envy of every 20-something New Yorker in the '90s. Could these two young waitresses really afford their amazing West Village pad? In the real world — probably not. The show attempts to address the disparity between the characters' assumed incomes and the rent of the impressive apartment by noting that Monica is illegally subletting her grandmother's rent-controlled apartment.

The explanation was a good thing since, in 2018, the units at 90 Bedford Street where exterior shots were filmed went for about $3,000 a month, and a comparable unit to the interior was on the market for $2.25 million.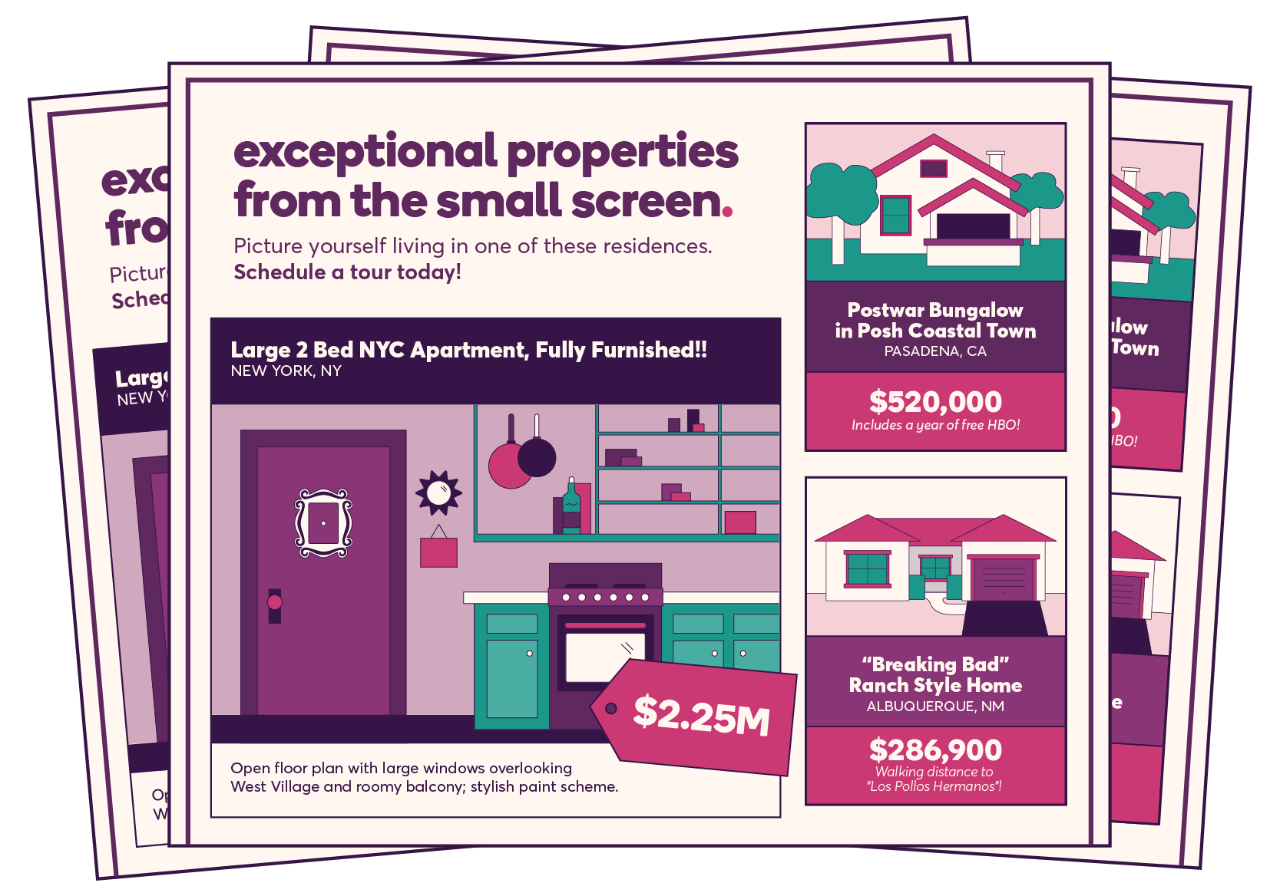 How to manage expectations when house-hunting
If you're in the market to buy a home, you might be disappointed if you can't afford something similar to those enjoyed by your favorite TV characters. But, just because you won't be living in a "Cribs"- worthy home, it doesn't mean you can't get a great house at an affordable price.

First, get a clear picture of what it costs to be a homeowner. In addition to your mortgage, you'll also likely be paying a home appraisal fee, a home inspection fee , closing costs, property taxes and homeowners' insurance as well as possible HOA fees, maintenance costs and utilities.

Calculate your debt-to-income ratio
When deciding how much house you can actually afford , consider your debt-to-income ratio (DTI) , which consists of all of your monthly debts (including housing costs) divided by your gross monthly income. A DTI ratio of under 43% is considered strong, but the lower, the better. Calculating your DTI is a great way to find out how much house you can afford and lenders, including Ally Home , also look at it when determining your eligibility for a mortgage.

When it comes to housing costs specifically, lenders consider your DTI ratio and like to see it account for about 28 to 35% of your monthly income. That means that your mortgage payment, insurance, property taxes, homeowners' insurance and other associated housing costs should be about a third of your income.

Use realistic TV homes as inspiration
Once you have established your DTI and know the price range of homes you should consider, you'll better understand that many fictional TV characters are also working with fictional budgets.

All is not lost — there is residential real estate featured on the screen that could fit your budget. Take, for instance, the cute New Mexico ranch home occupied by the White family on "Breaking Bad." Although it's not currently on the market, Zillow estimates the current value of the home at $286,900, making it affordable on teacher Walter White's salary, before he started his side hustle.

Disclaimer: Home values are subject to change.

Homebuying — on your budget
The homes you can afford may not all be stars of the small screen. But with proper planning and budgeting, you can still play the lead in your home buying show.

Money solutions and strategies sent straight to your inbox.
Tips and tools to help you build your best financial future.
Let's Connect