SPEND
Check off your bucket list with Ally Bank's smart spending and savings tools
April 20, 2023
3 min read
Is there anything better than checking something off your bucket list? Whether it's a trip you've always wanted to take or a financial milestone you've worked toward for years, it's a major accomplishment when you finally get there. However, actually getting there can be challenging when you're juggling other financial responsibilities and goals.
That's where Ally Bank's spending and savings buckets come in. These smart saving tools can help you organize your budget so you can more easily find extra funds to put toward your bucket list items.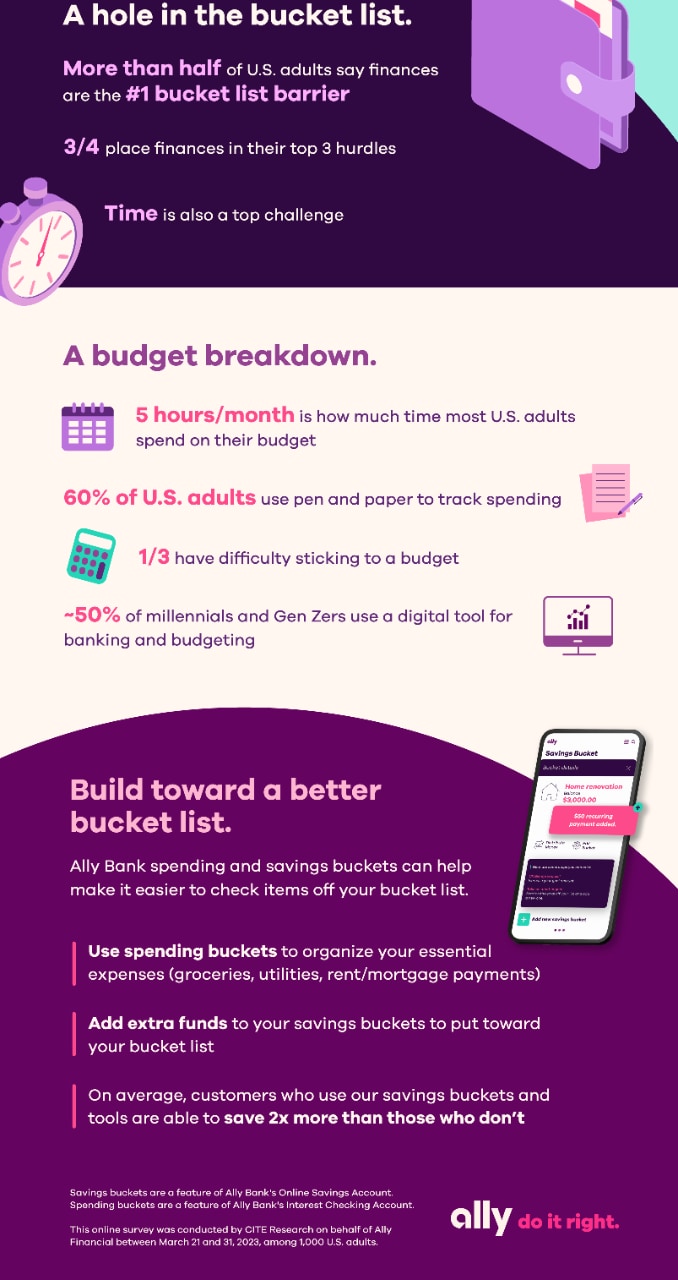 Inspiring stories, the latest financial discussions and helpful information to build your best possible future.