Graduates

Explore your potential
Launch your career and sharpen your skills with a company that will help you grow.
We're seeking candidates who are ready to test their skills and make an impact in the real world. We are committed to growing and advancing people from within who have demonstrated the ability to deliver excellent results in different ways. Your success is ours, too.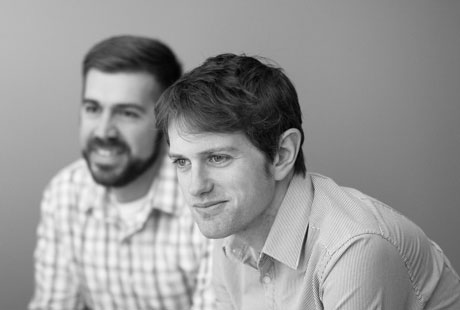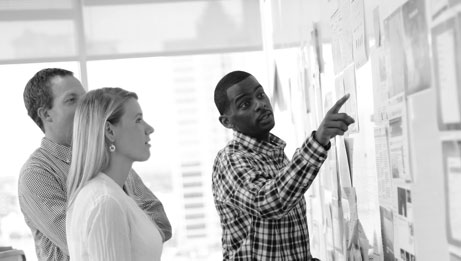 Ally puts an emphasis on coaching and guidance by mentors and managers. This has been integral to my career growth while I was an intern here, and also now that I am a full-time employee. Meghan,
Social Media Specialist
Interns

Grow from real-world experience
Our program is built around hands-on learning with broad project exposure.
Ally's paid internships help you gain the skills and knowledge needed to stand-out in your career. We're looking for interns who are eager to learn and tackle challenging work outside the classroom.
Internship Hiring Timeline
Early August

Opportunities posted

Late August to mid-October

On-campus recruiting, engagement activities, and video interviews

Late October

Candidates selected

May 17, 2021

Internships begin
All summer 2021 internship opportunities have been filled. Check back for new openings posted August 2021.
Be a part of a team with a company that's committed to doing what's right for our customers.
From your first day on the job, you'll have the support you need to succeed. You'll receive mentoring and career development guidance from your personal coach and team leader, and learn first-hand from Ally's executives through our speaker series. It's an excellent opportunity to network with talented people in your area of interest and make connections that matter.
Facts & Requirements
12-Week summer internships begin in late May
Earn a competitive salary
Development program with mentor
You must be at least a rising college junior
Excellent leadership, interpersonal and communication skills needed
Have a minimum overall GPA of 3.0
Major in a relevant field of study
Housing and transportation are not provided
Key Internship Locations
Atlanta, GA
Charlotte, NC
Chicago, IL
Dallas, TX
Detroit, MI
Itasca, IL
Jacksonville, FL
Little Rock, AR
New York, NY
Pittsburgh, PA
12-Week Summer Internship Areas
More than 140+ opportunities in 2021.
Accounting
Account Servicing
Audit
Auto Finance
Communications
Compliance
Digital
Finance
Human Resources
Information Technology
Insurance
Marketing
Risk
Supply Chain
Treasury
Opportunity Awaits You

Shape your future at Ally
Recent graduates and college students looking for more information on Ally, current open positions and our internship program can download our detailed brochures.
College Graduate (PDF)
Intern Program (PDF)
Are you interested in an internship at Ally?
Match your interests with our available internships. Ally accepts applications for internships from September through October.
Explore Internships
Ally is an equal opportunity employer
We extend equal employment opportunities to qualified applicants and employees on an equal basis regardless of an individual's age, race, color, sex, religion, national origin, disability, sexual orientation, gender identity or expression, pregnancy status, marital status, military or veteran status, genetic disposition or any other reason protected by law.
Accommodations and assistance
Ally is committed to working with and providing reasonable accommodation to applicants with physical or mental disabilities. For accommodation requests, email us at talent.acquisition@ally.com. Ally will not discriminate against any qualified individual who is capable of performing the essential functions of the job with or without a reasonable accommodation.