Retirement insights. On demand.

retirement insights. on demand.
Sometimes life gets in the way and you miss out on stuff. That's not the case with our latest digital conference, Elevate Your Financial Future. Watch all of the sessions on demand, whenever you want.
Curious about the ideal retirement age? Wondering why you keep splurging with online shopping rather than saving and investing? Our sessions from Elevate Your Financial Future will give you different perspectives from industry pros and help you refine your retirement plan.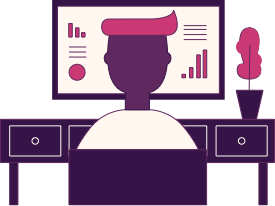 Sharpen your retirement plan with these sessions.
sharpen your retirement plan with these sessions.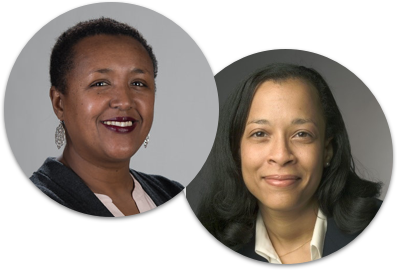 Why Your Brain Won't Let You Invest For Retirement
Everyone tells you to save for retirement, but do you feel like you just can't commit to it? Believe it or not, your own mind might be your biggest obstacle. Join Lule Demmissie, president of Ally Invest, and Dr. Vicki Bogan, the founder and director of Cornell's Institute for Behavioral and Household Finance, to learn about the science behind your behavior with money and how you can master your mind when investing and saving for retirement.
Social Mega-Trends Shaping Personal Finance
Part of preparing for retirement is understanding what the future of finance may look like. Dani Fava, futurist, and Head of Strategic Development for Envestnet, believes our interaction with our finances is profoundly impacted by societal behaviors. In this session, she'll discuss four social mega-trends that take place in our everyday lives. These trends could potentially alter the personal finance landscape by changing how FinTech firms operate, impacting how companies perform, and affecting the way we interact with our money.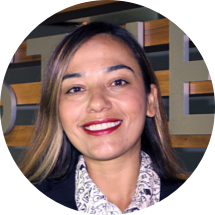 Trends vs. Reality in Investing
Markets kept everyone on their toes in 2020. Investing trends shifted just as quickly as investor emotions. Investopedia (one of the most popular online encyclopedias for investing) saw that shift first-hand in search data. In this panel, Jonathan Roberts and Alexandra Kerr of Investopedia will join Lule Demmissie, president of Ally Invest, to identify if consumers really put their money where their search is, by breaking down the most popular questions from 2020 and what they could mean for investing and retirement.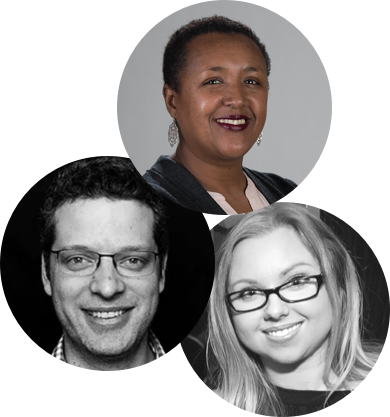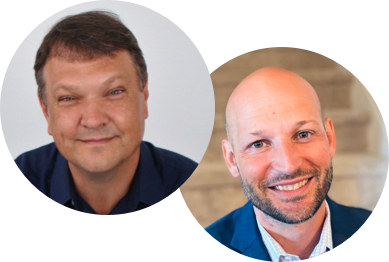 Generating Retirement Income with Options
How can you generate income during retirement? Well, you've got options. Our very own options expert, Brian Overby, will discuss how to use covered calls to generate income in your retirement portfolio. New to options? That's OK! Matt Weston, senior director at Ally Invest, will join to help break it down for every level of investor.



My Debt Epiphany, Living FIRE
Debating When to Retire: Traditional vs. FIRE
Retirement may be the destination, but what matters most is the journey. You can take the traditional path of saving gradually and retiring later in life or adapt the FIRE (Financial Independence, Retire Early) lifestyle. Now the question is, which one fits your journey best? Listen in as two experts debate the pros and cons of these two retirement paths.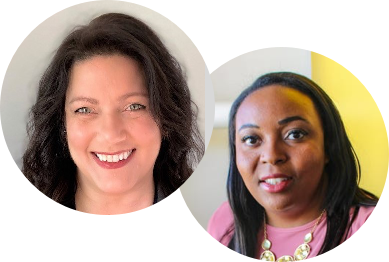 Explore our current retirement content.
explore our current retirement content.
If you want to invest in your education now, here are a few resources to help you get started.

Discover even more retirement insights.
Explore our expansive library on all things relating to retirement.


Check out last digital conference.
Get up to speed on our last conference for more investing insights.


Sign up for our retirement challenge!
Think you have what it takes to prepare for retirement? Find out with our 5-week retirement challenge.

The information contained in this article is provided for general informational purposes, and should not be construed as investment advice, tax advice, a solicitation or offer, or a recommendation to buy or sell any security. Ally Invest does not provide tax advice and does not represent in any manner that the outcomes described herein will result in any particular tax consequence. Prospective investors should confer with their personal tax advisors regarding the tax consequences based on their particular circumstances.

Past performance is no guarantee of future results. Any historical returns, expected returns, or probability projections may not reflect actual future performance. All securities involve risk and may result in loss. While the data Ally Invest uses from third parties is believed to be reliable, Ally Invest cannot ensure the accuracy or completeness of data provided by clients or third parties.

Ally Invest has commercial relationships with Global X and iShares and may receive compensation in exchange for those relationships. However, in no way will those relationships impact the views and thoughts presented by their representatives at our Digital Conference, presented by Ally Invest.

Securities products and services are offered through Ally Invest Securities LLC, member FINRA and SIPC. View Security Disclosures

Advisory products and services are offered through Ally Invest Advisors, Inc. an SEC registered investment advisor. View all Advisory disclosures

For stocks priced less than $2.00, there's an additional penny per share charge and the maximum commission per order generally doesn't exceed 5% of the trade value. There's a minimum commission of $4.95 for stocks priced less than $2.00. About low-priced securities.

Ally Invest Securities' background can be found at FINRA's BrokerCheck.

Options involve risk and are not suitable for all investors. Review the Characteristics and Risks of Standard Options brochure  before you begin trading options. Options investors may lose the entire amount of their investment in a relatively short period of time.

Investors should consider the investment objectives, risks, and charges and expenses of a mutual fund or ETF carefully before investing. A mutual fund/ETF's prospectus contains this and other information and can be obtained by emailing support@invest.ally.com.

Securities products and services are offered through Ally Invest Securities LLC, member FINRA and SIPC. Advisory products and services are offered through Ally Invest Advisors Inc., an SEC registered investment adviser. Investments are NOT FDIC INSURED, NOT BANK GUARANTEED and MAY LOSE VALUE.