Property & Casualty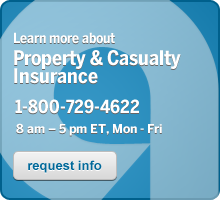 Ally offers dealership property, casualty and surety products focused on fraud prevention and risk mitigation. Since they can be tailored to meet your individual business situation, you'll be able to protect your dealership in the way that works best for you. These products are offered through nationally recognized third-party providers.
Available Products
Physical auto damage coverage for dealership inventories and owned vehicles, including false pretense coverage
Liability for auto dealer garage operations
Property coverage
Business income coverage
Pollution liability
Umbrella / Excess liability
Workers compensation
Employment practices liability
Directors and officers liability
Fiduciary liability
Employee dishonesty
Internet liability / Computer fraud
Funds transfer
Need to make a claim?
Call us
1-800-225-5642
Hours of operation
Mon-Fri 8:30 am - 5 pm ET
Mail us
National Property Claim Center
P.O. Box 105706
Atlanta, GA 30348-9623
Overnight mail and expedited packages
National Property Claim Center
1000 Abernathy Road Building 400, Suite 275
Atlanta, GA 30328