SmartAuction – Anytime, Anywhere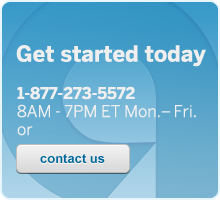 Now the most popular features of the desktop version are available to you anytime, anywhere. You can search nationwide for wholesale vehicles, bid on vehicles, make, counter, accept or reject offers, and much more.
Search for available vehicles
Search by vehicle type, year, make, model and more
Access vehicle photos from search results and vehicle details screens
View comprehensive vehicle details, including condition, damage and disclosures
Review price guide books and vehicle history reports
Add vehicles to your bid list, to bid on immediately or save for later
Bid on vehicles
Place bids on vehicles
Set an AutoBid amount to automatically increase your bid, up to your maximum amount, to stay on top of the auction
Skip the bidding – purchase eligible vehicles directly with Buy Now option
Make offers or ask questions on eligible vehicles you are interested in buying
Sell vehicles
View vehicles posted on your desktop application whether the status is set as active or hold
Update the price and status of your vehicle postings
Manage offers
View and take action on pending offers (accept, counter, reject, revive)
Negotiate offers as a buyer or seller
Send private messages to buyers or sellers when an offer is made, countered, or revived
Stay connected to your offers 24/7
Get started
The SmartAuction app is available for iPhone® and AndroidTM devices. To download the app, visit the App Store℠ or the Google Play Store.
download the iPhone® app download the AndroidTM app
Have questions? Want training?
Contact us now or call us at 1-877-273-5572, Mon-Fri, 8 am – 7 pm ET.