SmartAuction means business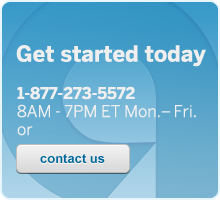 Put the power of a nationwide network to work for you. As a SmartAuction user, you can:
Get a first look at closed and open-sale inventory
Search by vehicle type, year, make, model and more
Save searches for only the models you want to buy
Receive email notifications when vehicles you're seeking become available
Make offers on eligible vehicles you are interested in

Receive online transportation quotes from national companies
Experience live, daily auctions with fixed-price evening and weekend sales
Know you're protected by a straightforward arbitration policy
Conduct business while on the move with the SmartAuction mobile app
Earn Ally Dealer Rewards
The SmartAuction Difference
We're committed to bringing you the best buying and selling experience – period. That's why we offer customized searches and training rather than a one-size-fits-all approach.
Virtual Showroom

Find exactly what customers want
Reduce inventory stocking expenses

SmartAuction training

During your scheduled training session, you'll learn how to:

Use the SmartAuction system to buy and sell

Leverage SmartAuction tools
Use your mobile device to stay connected

Already a SmartAuction user? Find out how you can:

Search upcoming training sessions
Access customized reference materials
Obtain assistance on questions or learn more


Get started Today

Call us at 1-877-273-5572, Mon-Fri, 8 am - 7 pm ET.
Relax, you're protected by our arbitration policy
Our arbitration rules are generally consistent with, and in some areas exceed, the National Auto Auction Association (NAAA) arbitration policies.
Such policies help protect you from material deviations in vehicle descriptions or an undisclosed adverse condition of the vehicle.
The Benefits of SmartAuction
Convenient

Virtual inventory 24/7
Live bidding during auction hours
Enter one bid at a time or set Autobid to automatically bid up to a maximum amount
Fixed-price vehicles also available evenings and weekends
Stay connected to the auction when away from your desk with the SmartAuction mobile app

Cost-effective

Eliminates expenses incurred with traveling to multiple auctions
Shop from your desk for vehicles located across the United States
Make offers and perform vehicle purchase negotiations online in real time

Complete

Large inventory of wholesale used vehicles refreshed daily
Reach a variety of sellers including original equipment manufacturers (OEMs), banks, dealers, rentals/fleet and repossession companies

Vehicle details include images, options, mileage and condition
Wholesale guidebook value comparisons help you buy or sell a vehicle at the right price

Customized

Powerful search and comparison tools
Searches can be saved based on the criteria you are seeking
Saved searches can alert you when new vehicles matching your criteria are posted
Preferences can be set to receive various buying and selling alerts