Ally Ventures
Ally Ventures is Ally's investment arm focused on identifying key strategic start-ups for both investment and to enhance or diversify our company's core capabilities. Continuing to grow Ally as a leading digital financial services company is our number one goal.
OUR APPROACH
Ally Ventures looks for opportunities to work with businesses that align with Ally's strategic objectives. We help them grow through investment, a commercial relationship, and mentorship with access to a broad range of resources. We collaborate throughout the entire process to ensure a win-win for their business and ours.
Our team also works with 3 accelerator programs — Carolina Fintech Hub, FinTech Innovation Lab, and Plug and Play — to identify commercial opportunities and investments at earlier stages of development.
FOCUS AREAS
Ally explores investments individually and together with other investors.
We're stage-agnostic and focus our efforts on maximizing returns for all parties.
AI, Machine Learning and Robotics
Augmented Reality and Virtual Reality
Cyber Security and Authentication
KEY RELATIONSHIPS
We build relationships with startups and entrepreneurs who are disrupting the financial services industry with inspiring technology, engaging user interfaces and creative business models. Here are some of the companies Ally has
invested in.
FinTech
AutoTech
Infrastructure
ABOUT ALLY
Ally is a leading digital financial services company and a top 25 U.S. financial holding company offering financial products for consumers, businesses, automotive dealers, and corporate clients.
We have an award-winning online bank, top-tier lending experiences, and a growing wealth management and brokerage platform. We are one of the largest full service auto finance operations in the country with a complementary auto-focused insurance business. Our corporate finance division provides senior secured loans to private equity-owned, U.S.-based middle market companies.
For over 100 years, we've been committed to creating innovative experiences that make life easier, products that are never status quo, and diverse thinking that inspires new ideas.Learn more about Ally

"Best Internet Bank" in 2020 by Kiplinger's Personal Finance

"Best Online Bank" in 2019 by MONEY® Magazine

"Best Online Bank" in 2020 by GOBankingRates

"Best Online Bank for Customer Service" in 2019 by Newsweek
Best/Top Bank Awards in 5 Categories in 2019 by MagnifyMoney

Dealers' Choice Awards in 3 categories in 2019 by Auto Dealer Today
TEAM
The Ally Ventures team is made up of experienced professionals who collaborate with Ally's IT and business leadership to analyze potential opportunities. In addition to working with our core Ally Ventures team, you'll have access to an extended Ally Financial leadership team to support your success.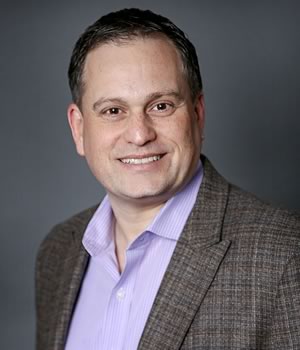 PETER GREENE
Managing Director, Strategy & Corporate Development and Head of Ally Ventures
Peter Greene has over 20 years of experience in various strategy, banking, and investing roles in the financial services industry. Greene joined Ally in May 2010 and co-founded Ally Ventures in mid-2016 to identify key strategic start-ups for both investment and to enhance or diversify Ally's core capabilities. He concurrently serves as a Managing Director in Ally's Strategy & Corporate Development Group where he is involved in developing and executing the firm's corporate strategy, business development, and M&A initiatives.
Prior to joining Ally, Greene worked at Flexpoint Ford, a private equity investment firm with over $1 billion under management specializing in financial services and healthcare. Prior to Flexpoint Ford, Greene was a Senior Managing Director at Bear Stearns and a member of the firm's Corporate Strategy Group where he was involved in the development and enhancement of new and existing businesses and oversaw a portion of the firm's investment portfolio. Greene started his career in Ryan Beck's (now Stifel Nicolaus) investment banking department primarily focused on commercial bank and thrift M&A transactions.
Greene received a Bachelor of Science in Business Administration from the State University of New York at Buffalo with concentrations in accounting, finance, and management information systems.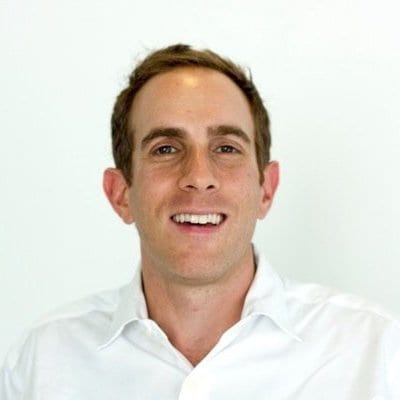 Jesse Podell leads the day-to-day fintech activities for Ally Ventures. An active member of the fintech ecosystem, Podell leads investments and partnerships in alignment with Ally's strategic priorities. As a member of Ally's Strategy & Corporate Development Group, Podell is involved in aspects of developing and executing the firm's corporate strategy, business development, and M&A opportunities.
Podell joined Ally from Citi Ventures where he was responsible for managing strategic growth opportunities for Citi's D10X Incubation program. Prior to Citi, Podell was Managing Director of Startupbootcamp Fintech, a leading global fintech accelerator. Podell co-founded TechDay, the world's largest startup event series. Podell spent the first 13 years of his career in institutional sales and trading, including leading distressed equity trading at Jefferies & Co. and was Co-Head of Special Situations Equity Trading at Susquehanna International Group.
He is a graduate of University of Florida with a B.S. in Psychology and a founding board member of Hannah Banana Foundation, a non-profit that provides therapeutic gifts to terminally and chronically ill patients while they are in hospital care.
VARUN JAIN
Senior Director
Varun Jain is a Senior Director at Ally Ventures where he works closely with Ally internal business partners to look for opportunities to drive innovation, growth, and efficiency through commercial relationship, mentorship, and/or strategic investments. Jain is also part of Ally's Strategy & Corporate Development Group, which is responsible for developing and executing the firm's business development and M&A initiatives.
Jain has over 10 years of public and private capital markets experience and has held various positions within Ally's finance and treasury organization. In his prior role, Jain's team played an integral role in streamlining Ally's capital structure post financial crisis and improving profitability through funding stack optimization. Some of these strategic transactions included unsecured debt and hybrid capital raises, Ally common stock Initial Public Offering, Ally common stock and debt buyback programs, and divestiture of United States Department of the Treasury TARP investment.
Jain holds a Bachelor of Arts in Finance from the Michigan State University.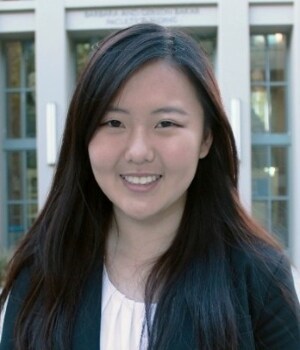 AMY RAN
Senior Analyst, Strategy & Corporate Development
Amy Ran is a Senior Analyst of Ally's Strategy & Corporate Development team, where she engages in opportunities and activities for Ally Ventures. Additionally, Ran is involved in developing and executing the company's corporate strategy, business development and M&A initiatives.
Prior to joining Ally, Ran was an investment banking analyst in the Mergers and Acquisitions group at Bank of America Merrill Lynch.
Ran graduated from the University of California, Berkeley, with a B.S. in Business Administration. In her free time, Ran enjoys going to art museums and exploring new restaurants.
CONTACT US
We want to hear about what you're working on, so let's get the conversation started. Please provide your contact information and tell us more about your company.
Your message has been sent.
Thank you for contacting Ally Ventures. We'll be in touch soon.