Investing in the future of financial services.
As our strategic investment arm, Ally Ventures identifies, invests in, and builds relationships with key startups, enhancing and diversifying our core capabilities while continuing to grow as a leader in digital financial services.

We look for businesses with strategic objectives that align with ours and help these businesses grow through investment, mentorship, commercial relationship, and access to our broad range of resources. Opportunities are explored both individually and together with other investors, and our relationship is highly collaborative, increasing success potential for all parties involved.

We review opportunities at all stages, and we also collaborate with accelerator programs to help us identify commercial opportunities and investments at earlier stages of development.

We seek opportunities across a diverse range of industries and categories that coordinate with our goals and values.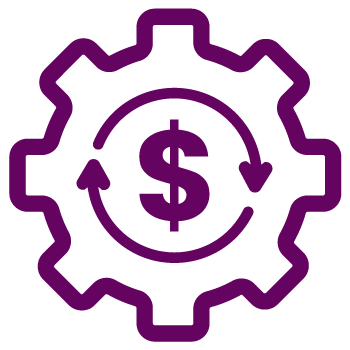 Diversity, Equity, and Inclusion
Ally is a leading digital financial services company and a top 25 U.S. financial holding company offering financial products for consumers, businesses, automotive dealers, and corporate clients.

We have an award-winning online bank, top-tier lending experiences, and a growing wealth management and brokerage platform. We are one of the largest full service auto finance operations in the country with a complementary auto-focused insurance business. Our corporate finance division provides senior secured loans to private equity-owned, U.S.-based middle market companies.

For over 100 years, we've been committed to creating innovative experiences that make life easier, products that are never status quo, and diverse thinking that inspires new ideas.
Learn More
Our dedicated Ventures team consists of experienced professionals who collaborate with Ally's IT and business leadership to analyze potential opportunities and support your success. In addition, you also have access to an extended Ally Financial leadership team.