We continually look for opportunities to do right by those we serve.
Financial services companies look a lot alike. Ally Financial is not only doing things differently, we're committed to doing things better. From leading the industry with exceptional service to offering consistently competitive products — we're dedicated to providing a greater value to our customers.
Our commitment to our customers has been at the core of who we are for nearly 100 years.
In everything we do, our competitive advantages are clear.
We're changing the online banking landscape with great rates and a unique, straightforward approach. As one of the largest auto financing companies in the country, our extensive experience and unmatched suite of products and services make us a preferred financing provider in the U.S.
We find new ways to meet our customers' needs in a changing financial landscape.
From award-winning support to innovative technology that makes doing business with us easier, we work hard to offer our customers a simply better experience.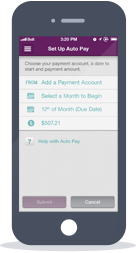 How are we making vehicle payments simpler?
Our convenient payment options and excellent support provide a better experience.
Payment options. It's easy to set up Auto Pay or make one-time payments either online or with our mobile app.
Track progress. Customers can check the progress bar to see how many payments they made and how many are left.
Expert support. We give customers the help they need by phone, secure message or online chat.
How does Ally Bank offer award-winning customer support without any branches?
We offer professional help whenever our customers need us.
24/7. Customers can conveniently contact us by phone, live chat or email any time day or night.
Expert support. Issues are resolved thoroughly by highly trained experts in Ally Bank products.
Call wait times. We share exactly how long it will take to talk to a representative.
Best Online Bank"
December 2015— Kiplinger's Personal Finance Magazine
Customers agree ...
I like the simplicity, overall design and convenience of ally.com. This is by far the best online bank I've ever been a customer of. Every time I call Customer Service, it's a live person that answers, not a robot. Ally is truly my ally. — Vladimir M., Minnesota
Dealers' Choice Award
- Auto Dealer Monthly, 2015
Going the extra mile with auto dealers …
Ally provides dealers with unique social media content and expert insight to support and drive sales while engaging customers. It's just one way we go "all-in" to help drive dealer success.
How are we helping auto dealers move more vehicles?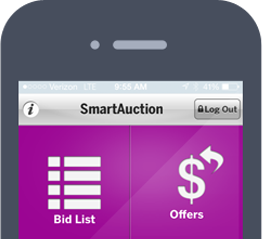 We offer SmartAuction — with nearly 5 million vehicles sold since 2000.
Virtual inventory. This online auction lets dealers easily search thousands of wholesale vehicles nationwide.
Bid and buy. Dealers can place bids and make offers in the office or on the go so they never miss an opportunity.
Check status. It's easy to update postings, answer questions about vehicles and respond to offers.
How are we helping people avoid common financial pitfalls?
We created Ally Wallet Wise — a free financial education program with online courses and live events.
Financial basics. Participants learn about budgeting, banking and investing, credit and auto financing.
24/7 convenience. Free, self-guided online courses are available anytime day or night.
Practical resources. The program includes helpful videos, budgeting worksheets and an auto payment calculator.
Our values shape our culture and drive our success.
Delivering on our promise requires us to work with integrity, be accountable to one another and LEAD in the workplace — and in the community. That's what it means to be an ally.
We're dedicated to living up to the definition of our name — every day.