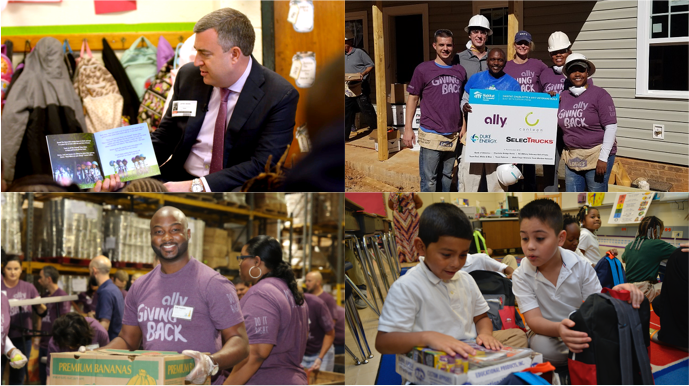 Social Impact

A Relentless Ally for Social Good
At Ally, we firmly believe it's our responsibility as corporate citizens to make a positive social impact on the world around us. This belief is embedded in the very fabric of our business and culture.
In 2017, we began rethinking our commitments to the communities where we live and work. We're moving beyond giving programs that primarily focus on volunteering and philanthropy to a more strategic approach that supports social and business results. We're focusing on environmental, social and governance (ESG) issues that differentiate us from our peers, provide a positive social impact and help our stakeholders understand what's important to us.
Ally 2018 Corporate Social Responsibility Report
Our Corporate Citizenship Report provides an in-depth look at our new strategic approach to social impact.

Donations
Nearly 43%
of Ally grants given to advance
financial education

Employee Giving
21,000 hours
and approximately 47% of our Ally teammates gave back through volunteering and donations

Wallet Wise
+117,000 people
Participated in Ally Wallet Wise classes since 2011

Planet Zeee
50,000 kids
learned smart money habits through our Planet Zeee book
Our Social Impact Efforts
From promoting diversity and inclusion within our company to improving economic mobility in our local communities, our approach to social impact is multifaceted. Read more about where we are focusing our efforts.
Economic Mobility
Elevating people & communities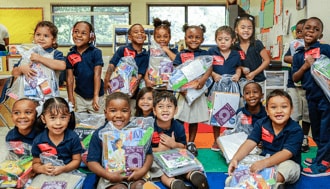 Employee Giving
Allies for the greater good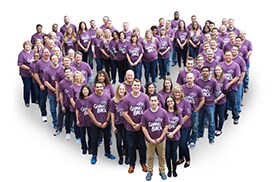 Diversity & Inclusion
United by our differences