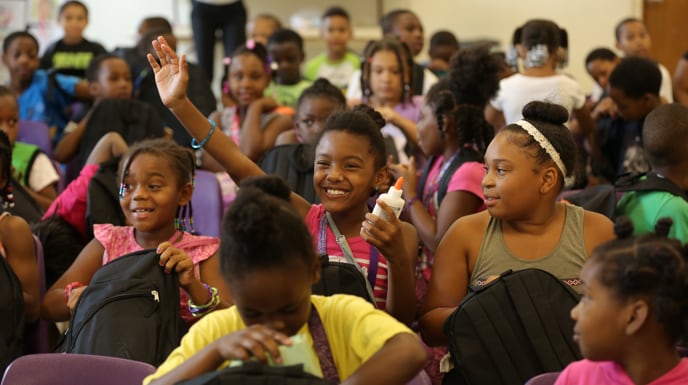 Economic Mobility Helping People Achieve Their Financial Dreams
Ally is driven by a deep belief in helping people achieve their financial dreams. We affirm this belief by supporting efforts that increase economic mobility for individuals, families and communities.
Why Economic Mobility Matters
Economic mobility is defined as the ability of an individual, family or other group to improve their economic status- usually measured by income. As an organization, we recognize that the issue of economic mobility affects all Americans – especially the most vulnerable of society.
We support economic mobility for all. It's not about throwing dollars at the problem. It's about connecting, collaborating and working within the community. Providing greater access to financial education and resources not only enriches people's lives, it helps empower them to improve their economic circumstances.
Our Core Focus Areas

Community Reinvestment
Under the Community Reinvestment Act (CRA), banks are required to meet the credit needs of the communities they serve. In 2020, Ally Bank received our second consecutive "Outstanding,"— the highest possible CRA rating—for:
Making more than $1 billion in community development investments.
Making over $710 million in community development loans.
Donating $3 million to nonprofit organizations.
Providing over 2,200 service hours through volunteer work.
The "Outstanding" rating was only given to about 10 percent of all banks evaluated in 2019.

Financial Education
Statistics show that many Americans lack confidence when it comes to money management. We believe education is key to changing this mindset. Our financial education initiatives arm people with the knowledge they need to feel confident in their financial future.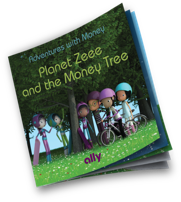 Planet Zeee and the Money Tree
Since 2017, our employees as well as the dealers and community organizations we work with have helped more than 50,000 kids and families learn smart money habits with the Ally children's book, Planet Zeee and the Money Tree.

Wallet Wise
Our Wallet Wise program offers free courses and Ally-hosted live events to help people learn the financial basics, from budgeting to auto financing. Since 2011, more than 110,000 people have participated in Wallet Wise courses.
Explore WalletWise Courses
Affordable Housing
As part of our mission to improve economic mobility, we've made a commitment to invest in affordable housing efforts.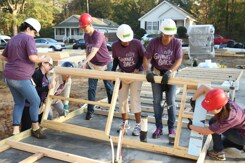 Habitat for Humanity
Habitat for Humanity believes everyone deserves a decent place to live and we agree. Not only does Ally work with Habitat for Humanity to help fund their affordable housing efforts, our employees are out there in communities helping build homes for families.

Digital Job Training and Workforce Preparedness
The workforce is constantly evolving and the demand for digitally savvy job candidates has never been higher. We proudly support organizations that provide training and resources to help people find new job opportunities.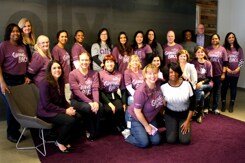 Dress for Success
Ally and Dress for Success have a shared commitment to workforce preparedness. Dress for Success empowers women across the nation by providing them with access to professional attire and development tools to help grow their careers.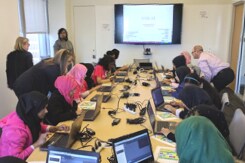 Michigan Council of Women in Technology
A group of Ally employees affiliated with the Michigan Council of Women in Technology regularly goes into classrooms at the Detroit International Academy for Young Women to help students build their own websites, a highly sought-after skill.
Investing in a Brighter Future for All
The Ally Grant program supports a variety of 501c3 organizations across the country. Like us, these organizations are dedicated to helping improve economic mobility.
In 2017, we funded initiatives that helped address food insecurity, homelessness, job training and mentoring, financial education, foreclosure counseling and community revitalization.
38%

38% Education & Financial Literacy

36%

36%Community Service

11%

11%Health

7%

7%Housing

8%

8%Youth
Get more information about our new grant program and apply online.