We believe your well-being is worth investing in.
We believe your well-being is worth investing in.
Our benefits program goes far beyond basic.
We understand that different team members have different needs, which is why we're always evolving our benefits package to support them, and introducing new programs that set us apart. Here are some of our highlights.
Dependent on the financial performance of the company and evaluation by the board of directors, eligible employees are awarded Ally stock annually. When we win, you win.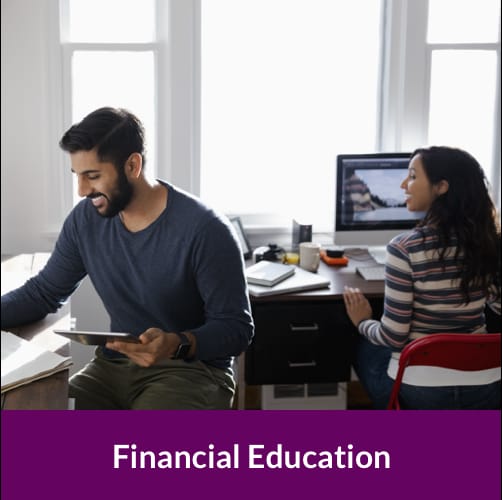 Finances are our thing. We'll help make them yours, with free, unlimited access to our Certified Financial Planners and Financial Learning Center.

We offer an extensive fertility assistance program, plus, adoption and surrogacy assistance at $35,000 per child, for up to two adoptions and up to two surrogacies.

Our Total Rewards benefits program is made for all of life's major milestones.

For wherever you're at and whatever's most important to you, our Total Rewards benefits program has your back—at work, and outside of it.
Industry-leading 401(k) retirement savings plan

Market-competitive base pay

Pay-for-performance incentives (bonuses)

20 flexible paid time off days

8 hours volunteer time off, yearly

Company-wide equity grants and employee stock purchase plan

Financial Learning Center access
Comprehensive well-being program


Emotional well-being resources and support

Flexible health insurance options, including dental and vision

Pre-tax Health Savings Account (HSA) with generous employer contributions

Tobacco-free discount and tobacco cessation program

Life and disability benefits

Subsidized, discounted Weight Watchers program

Progressive fertility benefits, gender affirmation services, hearing aids, and ABA therapy coverage included in all medical plan options
Up to 14 weeks for new moms and dads to bond and transition back to work


2 weeks paid caregiver leave

30 back-up child or adult care days

Adoption and surrogacy assistance

Pre-tax commuter benefits
Personalized planning for mobility and advancement

Rewards and recognition program

Tuition reimbursement up to $10,000/year

Student Loan Paydown Assistance program

529 Educational SaveUp Assistance program

Online courses through the Ally Learning Center
"The back-up childcare program offered through Bright Horizons has been a true sanity-saver for our family! Childcare has been quite unpredictable over the last couple of years, and knowing that we offer a program to support those unexpected times has been very comforting."

Carrie
Manager - Human Resources
"I'm a recovering cancer patient, and Ally was there for me during my time of need. I don't know what I would've done were it not for Ally's generous benefits that covered the vast majority of surgeries and follow-up care costs."
Donald
Fair and Responsible Banking (FARB)
Together, we're a stronger Ally.
Join our team at the forefront of digital disruption as we help people save and invest for what matters most. Check out our available opportunities, and let's find your fit.
Explore Jobs
Ally is an equal opportunity employer.
We're committed to diversity and inclusion in the workplace. We give consideration for employment to all qualified applicants regardless of their age, race, color, sex, religion, national origin, disability, sexual orientation, gender identity or expression, pregnancy status, marital status, military or veteran status, genetic disposition, or any other reason protected by law.
Accommodations and assistance.



We're committed to working with and providing reasonable accommodations to applicants with physical or mental disabilities. For accommodation requests, email us at work@ally.com. We won't discriminate against any qualified individual who is capable of performing the essential functions of the job with or without a reasonable accommodation.

Ally welfare benefit plan notices.



The Transparency in Coverage Final Rules require certain group health plans to disclose—on a public website—information regarding in-network provider rates and historical out-of-network allowed amounts and billed charges for covered items and services in two separate machine-readable files (MRFs). These MRFs for the benefit package options under the Ally Financial Inc. Welfare Benefit Plan can be accessed on Anthem.com here by entering Ally's Employer Identification Number (EIN): 38-0572512.