The easiest way to take charge.

Enroll online to set payment reminders, access your free FICO® score online, review transactions, and keep tabs on your entire account from anywhere, on any device.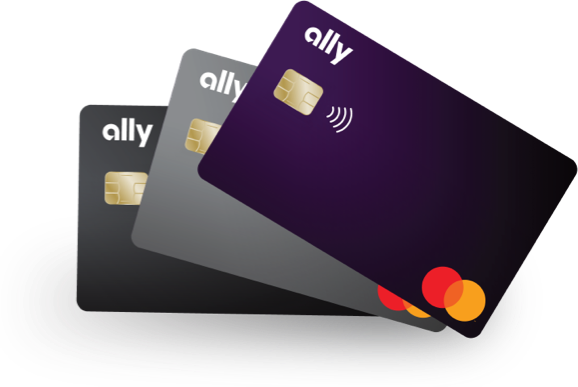 Take complete control of your credit.
Enroll online and get started, with several easy ways to manage your account.
View all your details, all in one place.
Check your statement, payment due date, available credit, and more.
Stay on top of your statement.
Set payment reminders, schedule payments, and review your transactions to keep your balance in check.

Keep up with your credit score (and keep your credit score up).
Access your free FICO score online, whenever you want.

We're serious about security.
Instantly lock your card online to prevent unauthorized transactions, and unlock it whenever it turns up.

Whether you do everything digitally or prefer to pay offline, you've got plenty of safe, secure options.
Download our app and tap into your account from anywhere.
Our Ally Banking & Investing app gives you quick, on-the-go access to it all.
Make secure payments anywhere, any time

Review transactions and instant account updates

Access your free FICO score online

Lock and unlock your card at any time

Biometric access for quicker login