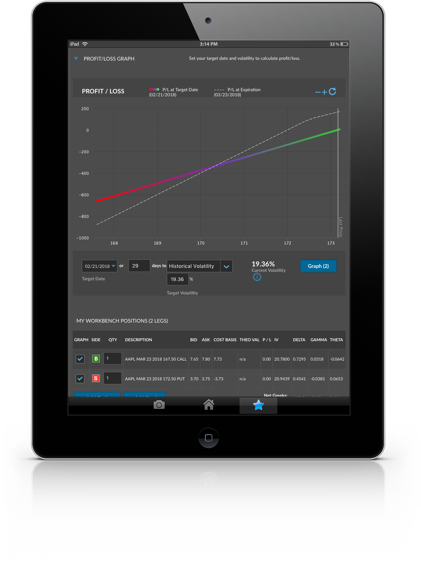 Now's the  perfect time to start trading with Ally Invest for as low as
$3.95
per online stock and ETF
trade with select pricing
$0.50
per option                                          
contract
Why Trade with Us?
• You can now trade some of the industry's diverse ETFs commission free
• Up to $3,500 cash bonus + commission free trades for new accounts 
• Post-promotion equity trades as low as $3.95          

• Intuitive LIVE trading platform and research tools   

• 24/7 customer support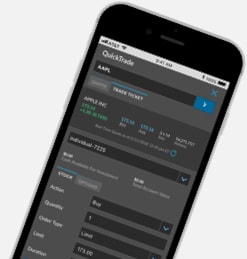 for new Ally Invest accounts
Open a new Self-Directed Trading account by 4/30/19 and fund within 60 days of account opening to take advantage of a bonus based on your deposit amount.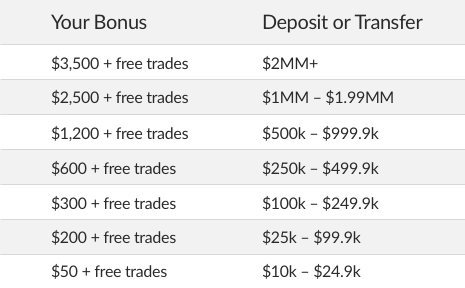 Start making the most of your low-cost trade pricing by tapping into our intuitive platform and trading tools. Includes LIVE trading platform and mobile app, six customizable streaming charts, market stats and more.
Cash Bonus: The minimum qualifying deposit to receive a cash bonus is $10,000. Cash bonus levels are identified above. Accounts will be reviewed 60 days after account opening to determine the total qualifying deposit. Corresponding cash bonus will be credited to the account within 10 business days. Once the bonus is credited to the account, the bonus and qualifying deposit (minus any trading losses) is not available for withdrawal for 300 days. If the qualifying deposit is withdrawn, the bonus may be revoked.
Commission-Free Trades:  Open and fund your account with at least $10k within 60 days, get up to 90 days of commission free trades worth up to $500! Free trade credits will be added within a few days of meeting the qualifying requirements.

$3.95
per online stock
and ETF trade
$0.50
per option              
contract                  
         Over a rolling 3-month period: 
Maintain $100,000 average daily balance 
OR 
              Execute 30 or more trades

$4.95
per online stock
and ETF trade
$0.65
per option                  
contract                      
No minimum account balance
No minimum trade activity


LIVE Trading Platform & Mobile App
Stay on top of the market with live news
and streaming quotes available across
multiple devices and via our mobile app.

Streaming Charts
View and customize six chart types
(including candlestick, bar, mountain, and
line) with over 90 chart studies and
drawing tools to analyze the performance
of stocks, ETFs and indices.


Market and Company Snapshots
Get market stats, news and detailed

metrics and insights into individual
companies so you can be in–the–know.
Already Trading with Another Brokerage?
We'll credit transfer fees your other brokerage may charge, up to $150!
Move your account to Ally Invest and we'll credit transfer fees your other brokerage may charge, up to $150, when you complete a first-time account transfer for $2,500 or more — just complete this  transfer form. Your credit will be deposited to your account within 30 days of receipt of evidence of charge. This transfer reimbursement offer does not apply to Termination Fees or Maintenance Fees.