Intelligent Investing for the Independent Type
We give you the tools. You take it from there.

Connect with us or the market anytime, anywhere you are.
Research investments, analyze your portfolio or place trades from any device. If you have questions you can call, chat or email our knowledgeable specialists. We're here 24/7.

Commission-free ETFs from WisdomTree, iShares and more.
We partnered with market leaders to offer you simple, high-quality ETFs that complement your portfolio, so you can diversify your strategy with little impact to your bottom line.

Up to a $150 transfer fee credit.
If you're already trading somewhere else, move your account to us and we'll reimburse up to $150 in transfer fees if you make a one-time transfer of $2,500 or more. You'll need to complete the Automated Customer Account Transfer (ACAT) form, and we must receive it within 15 days of opening the new account. Account owners who complete a first-time ACAT transfer of $2,500 or more are eligible to receive a transfer fee credit of up to $150 to cover the outgoing transfer fee from the current brokerage firm. This credit will be deposited into the new account within 30 days of receiving proof of charge. Keep in mind, this credit can't be applied to termination or maintenance fees.
Investment Choices
Keep costs low and create an approach you're comfortable with.
An investment strategy with competitive edge starts here. Whether you're in it for the long term, short term or somewhere in between, we offer a broad range of products so you can diversify your portfolio as you see fit.
Stocks
The most common type of security, stocks let you own a piece of a company. Investors usually buy stocks because of their potential for growth. We have thousands of stocks to choose from and multiple ways to invest.
ETFs
This is a more diversified investment that trades like stock but pools the money of many investors to purchase a group of assets such as stocks, bonds, foreign currency or commodities. Some of the most popular ETFs offer a type of index investment, where the manager tracks the performance of a specific index such as the Dow Jones or S&P 500. There are some types of ETFs, such as leveraged or inverse, which are short-term, higher-risk investments that should only be considered by experienced traders. Learn about ETFs
Standard Pricing
$4.95
No account minimums
Ally Invest Select Pricing
$3.95
30+ trades per quarter or daily balance of $100,000 or more.
Penny stock pricing information
For stocks priced less than $2.00, there's an additional penny per share charge and the maximum commission per order generally doesn't exceed 5% of the trade value. With Standard Pricing, there's a minimum commission of $4.95, or $3.95 with Ally Invest Select Pricing. Learn about low-priced securities
How we compare on stocks and ETFs
Ally Invest
E*Trade
Schwab
TD Ameritrade
Wells Trade

Standard Pricing

No account
minimum.

$4.95
$6.95
$4.95
$6.95
$5.95

Ally Invest Select Pricing

30+ trades per
quarter or daily
balance of $100,000 or
more.

$3.95
$4.95
n/a
n/a
n/a
An account with (tax) benefits.
Take steps to secure your financial future and open your invest account as an IRA. Learn about Ally Invest IRAs
A Powerful Platform for Traders
Everything you need. All in one place.
Our award-winning experience is customized for online traders and designed to help you make more informed investing decisions. You have everything you need to explore opportunities, gain insight, take action or build your portfolio whenever the mood strikes.
Streaming charts
View eight chart types (including candlestick, bar, mountain, and line) with 117 chart studies and 36 drawing tools that analyze the performance of stocks, ETFs and indices. Customize settings and utilize interactive charts for prices and studies.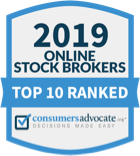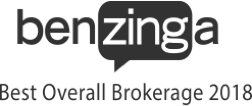 Let us do the work for you.
A professionally managed portfolio keeps you on track so you can focus on other goals.
Explore Managed Portfolios
You can find background on Ally Invest Securities at FINRA's BrokerCheck. Options involve risk and are not suitable for all investors.
Review the Characteristics and Risks of Standardized Options brochure before you begin trading options. Options investors may lose the entire amount of their investment in a relatively short period of time.
Product screenshots are provided for informational purposes only and should not be considered as advice to buy or sell any particular security.