Employee Giving
Volunteering to make a difference
At Ally, we believe it's important to give back.
Our employees are passionate about it, too. We encourage them to volunteer and donate to charitable causes. And we applaud their generosity and efforts by matching their contributions. We consider it a privilege to support and strengthen the communities where we live and work.
Helping children succeed in school starts with the right tools.
In honor of Back-to-School season, Ally Financial donated over 3,000 new library books to schools in the Detroit Public School District. Ally also provided all 830 students at Thomasboro Academy in Charlotte, NC with essential school supplies for the year.
We're committed to financial literacy and proud to advance education in local communities through donations, school supply drives and volunteerism.
I like finding ways to share with those less fortunate. Just a few hours of volunteer work makes an incredible difference. I'm inspired by the dedication of the Ally Volunteer LEADer team.
– Jeff Frederick, Ally Auto Remarketing
Financial Education
Teaching financial basics
Take control of your finances with Ally Wallet Wise.
Our free financial education program offers online courses that can help you set and reach your financial goals.
Banking & Investing
Auto Financing
Are you Wallet Wise?
Take the Ally Wallet Wise quiz to test your knowledge of financial topics and see if you know how to avoid potential pitfalls. Take the quiz
Ally Grants
Investing in what matters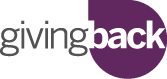 Feeding the homeless. Advancing financial education.
Supporting community causes.
Ally supports selected programs by giving grants to nonprofit organizations that strengthen the communities where we live, work and do business. Our grant program is by invitation only. We review proposals from organizations that are making a difference within our key areas of giving. To learn more, review our grant guidelines and FAQs.