Find a Product

Our rich history and years of experience make us the right people to help when you've decided to shop for a vehicle service contract. Being your ally means our devotion to customer service and products you can trust.
Photo of Octavio. Ally employee since 2015.
Ally Premier Protection
With 3 levels of coverage to choose from, the Ally Premier Protection suite of products ranges from covering just about everything on your vehicle to covering just the basics.
Available Plans
Available Plans
| major covered components | products |
| --- | --- |
| Extra Perks | Major guard, value guard, basic guard |
| Engine | Major guard, value guard, basic guard |
| Transmission/Transaxle/Transfer Case | Major guard, value guard, basic guard |
| Front/Rear-Wheeled-Drive Component | Major guard, value guard, basic guard |
| Fuel Delivery Component | Major guard, value guard, and basic guard |
| Heating & Air Conditioning Component | |
| Suspension | |
| Electrical Components | |
| Steering Components | |
| Braking System | |
| High-Tech Components | |
| Safety Components | |
| Engine Cooling Component | |
Your specific pricing varies depending on which plan and terms are right for your driving habits.
Ally Auto Care®
Covers common vehicle maintenance needs.
Protect yourself from rising vehicle maintenance costs by purchasing pre-paid coverage. Eligible services include engine oil changes (plus oil filter), chassis lubrications, tire rotations, and fluid top-offs performed at your selling dealership.
Get more peace-of-mind with:
No deductible or additional out-of-pocket costs
Protection available for standard and hybrid vehicles up to 20 years old
Coverage that's transferable if you sell the vehicle
For more information about Ally Auto Care, call us at 1-800-631-5590.
Please note that electric vehicles are not eligible for this plan.
Guaranteed Asset
Protection (GAP)
Protects you from the "gap" in the event of a vehicle total loss.
If your vehicle is totaled in an accident, your insurance may not cover the full amount you owe on it. Insurance usually pays the cash value at the time of loss, not the full amount of your outstanding debt. GAP covers the amount between the cash value and the outstanding balance.
Learn how to make a GAP claim
Here's an example to show you how it works:
Let's say your vehicle is totaled in an accident. You still owe $25,000 on your loan, but your insurance only pays you the current value less your deductible, which comes to $20,000.
Actual cash value of vehicle:
$21,000
Less your insurance deductible:
$1,000
Insurance company pays you:
$20,000
This leaves you with an
outstanding debt of
$5,000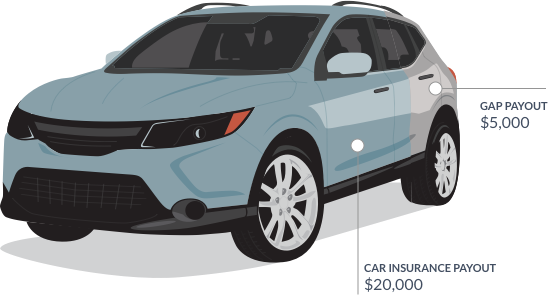 This GAP payment example is for illustration purposes only. You can either ask your dealer, refer to your Ally GAP Addendum or look at your insurance policy for complete details of what will or won't be covered in the event of a total loss. View our GAP brochure (PDF) to learn more about Ally GAP benefits and exclusions.
SmartLease® Protect
If you're leasing a vehicle, you may owe lease-end fees for extra wear and mileage. SmartLease Protect helps to cover many of these fees so you have peace of mind during the extent of your lease. View our Smartlease Protect Brochure (PDF) to learn more.
There's no deductible
We'll cover missing equipment and parts with a value of $150 or less per part, including navigation system DVDs, DVD player headphones and remote controls
We will waive excess mileage charges up to $400
If you drive an average of 25,000 miles or less a year, we'll cover up to $5,000 of excess wear charges
If you drive an average of 25,000 miles or more a year, we'll cover 50% of excess wear charges, up to $2,500
We'll waive charges for single items of covered excess wear such as dings and dents that are less than $1,000 each
SmartLease Protect helps cover the following:
Exterior surface damage
Interior and upholstery
Tires and wheels
Bumpers
Glass and light lenses
Missing equipment and broken parts (including items such as navigation system, DVDs, DVD player headphones and remote control)

Other Protection Products
Ask your dealer about these other products

Tire & Wheel Protect
The road can sometimes present unavoidable hazards. Protect yourself from the costs incurred by damage from these road hazards.

Dent Protect
Dent Protect covers the cost of dent repairs for your vehicle's body panels as long as there's no paint damage.

Windshield Protect
Covers repairs for small cracks, stars or chips in your front windshield.

Key Protect
Replaces vehicle keys and key fobs that have been lost, stolen or destroyed.

Multi-Protect
Allows you to create a customized bundle of Protect products – including Tire & Wheel, Dent, Windshield and/or Key – to meet your specific needs.

Theft Protect
This provides theft deterrents and coverage after recovery or total loss if stolen.

Appearance Protect
Provides sustainable protection for fabric, leather and paint.
How to Buy
When you're ready:
Get pricing details from your dealer based on the make, model and mileage of your vehicle.
Include a vehicle service contract on your finance agreement or purchase it separately.
Drive knowing you're covered and protected from most unexpected costly expenses.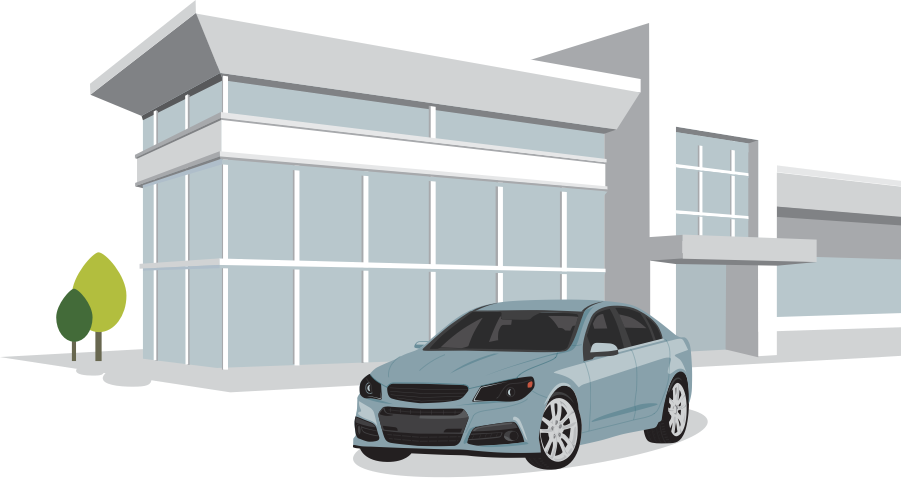 Î