Online Savings Account

Annual percentage yield of
%
on all balance tiers
Annual percentage yield of
%
on all balance tiers
A great rate is just the beginning.
We reward you for banking with us, not the other way around.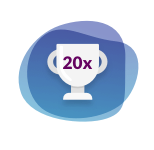 Rate is variable and may change after the account is opened. Deposits are insured by the FDIC up to the maximum allowed by law.
Maximize your coverage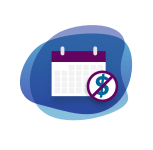 No monthly maintenance fees or minimum balance requirements.
Keep in mind, with this type of account there's a 6 transactions limit per statement cycle.
Why only 6?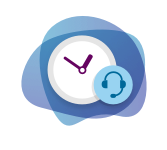 24/7 support.
Call, chat or email us any time. A real person is always available to help, day or night.
Plus give you the freedom and features to save however you want.
Move money your way.
Make a transfer on any device or using your voice with The Ally Skill℠ for Amazon Alexa, and deposit checks anywhere with Ally eCheck Deposit℠.
Connect to your account, wherever you are.
Check your balance, schedule transfers and keep track of your savings at home or on the move.
How to bank with us
Create a legacy.
Opening an account in the name of a Trust offers flexibility and security for the ones you care about.
Learn more
Saving with us pays off.
Compare the cost of banking somewhere else.
What you should know
The information we show is based on the daily balance provided and assumes you don't add or withdraw funds for 12 months. Our Annual Percentage Yield (APY) is accurate as of . Keep in mind, this rate is variable and may change after the account is opened. Fees may reduce earnings. Estimated earnings for other banks are provided by mybanktracker.com and are accurate as of . The APYs in this table are for the state of California.
The rate of our Online Savings Account is 20x the national average of 0.10% APY, based on the national average of savings account rates published in the FDIC Weekly National Rates and Rate Caps, accurate as of 03/25/19.
Fees, a short story.
You shouldn't be nickel and dimed for using your own money.
We don't charge for the things you use most
Monthly maintenance fees

Copies of online statements

Incoming wires (domestic and international)

Postage-paid deposit envelopes
…and won't hide the fees we do have.
Bank better, starting now.
It only takes 5 minutes to open an account.

1. Tell us about yourself.
We'll need some personal details like your address, contact information and social security number.

2. Fund your account.
There's no minimum amount to open an account, but the faster you fund, the sooner you'll earn interest.

3. Enjoy our award-winning experience.
Get online access right away and explore everything we offer as well as other ways we can help you reach your goals.
The reviews are in.
People like it here. We think you will, too.